Editors Note: Our friend, Adam Kraut has been running for a seat on the NRA 2017 Board of Directors, we recently received news that he just missed getting a seat by a small margin. But it is not over yet, Adam still has another route and you can help. Anyone eligible to vote and attending the NRA Member Meeting in Atlanta GA can cast a vote for the still open, NRA Board "seat #76".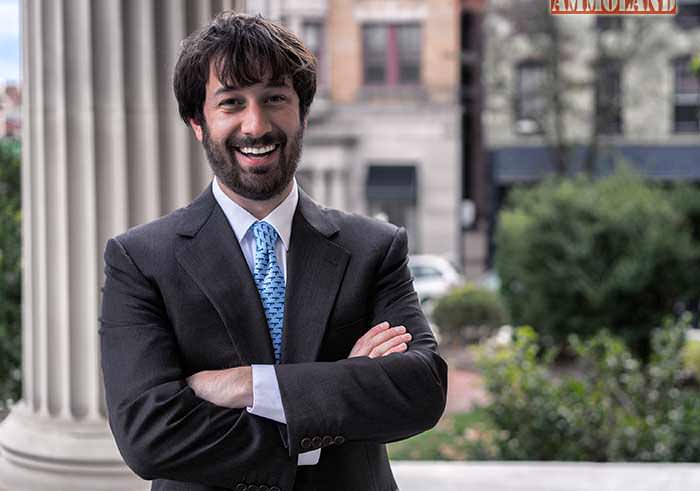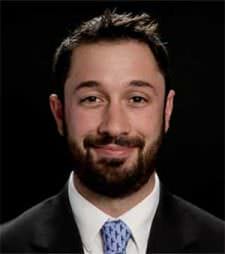 Atlanta, GA – -(Ammoland.com)- If you are attending the upcoming NRA Annual Member Meet & Conference, please vote for me Adam Kraut for NRA Board seat number 76.
A brief background: After a number of back and forth conversation between myself and a current NRA board member, along with a lot of thought, I decided to petition onto the NRA Board Member Election ballot late last July of 2016.
In less than 2 months I acquired over double the required signatures to be placed on the ballot, which was rather remarkable given I started months after one could begin collecting signatures and was running up against a tight deadline.
Rather than sit back and wait until a month before the ballots were mailed before being heard from again, I decided that the best way for potential voters to get to know me was to campaign for the position like I wanted it….because I did and I still do.
Unlike other candidates who simply rely on their name, past accomplishments or endorsements from others, I took an approach that I had not seen anyone else do, which was to share my vision of what I thought the NRA should be doing or changing.
Let me be clear, it is not that I think that the NRA is not doing a good job at what it does. But I do think it could do better in a number of areas.
Over the course of my campaign I stated that I wanted to see the NRA push for more youth firearm education, not just through Eddie Eagle but in our schools. We teach our children about sex, drugs and how to drive a two-thousand-pound mass of steel at high rates of speed, so why are we not teaching them about something they are likely to encounter and how to safely act around one? We should be pushing to have firearms safety back in schools. We should be pushing for kids to learn marksmanship. We should be pushing to have shooting teams re-implemented at schools.
The NRA's public image is in need of rehabilitation. Too often it is referred to as an extremist organization that owns politicians rather than the educational institute that it is. Don't believe me? I received an email earlier in April from CeaseFire PA, an anti-gun group. The email was from Lancaster Mayor Rick Gray, who was sued by the NRA over the unlawful ordinances his city implemented contrary to Pennsylvania's preemption statute.
He stated that "…some extremists can't even agree that lost and stolen guns should be reported," in reference to the NRA.
I would like to see NRA affiliated clubs hold open houses and invite members of the public to their range for a day of firearms education training and shooting. It has been my experience that the best way to change someone's negative opinion about guns is to give them a positive experience with one. Want to make the NRA less scary to people? Have an NRA member show them what the NRA is really about.
While I believe the NRA needs to be cognizant of the opinions of non-members in order to potentially create a new one, it seems that a number of members feel that they are being ignored. I have spoken to many of you in person, on the phone or through email. One of the biggest complaints I have heard is that you are tired of the fear mongering. While fear may sell, it seems that perhaps we should be looking at a different course to invigorate and retain current members while creating new ones. I firmly believe that lies in a vibrant firearms educational program for both youth and adult shooters. One that is not only informative but engaging.
Journey To NRA Board
The campaign to get a seat on NRA Board has been an exciting process. I have gotten to meet so many people who were excited that someone like myself wanted to represent them on the Board. I received message after message from people who joined the NRA as life members just so they could cast their ballot. To those of you that supported me, thank you.
While I recently learned that I was not elected in the NRA Board general election, there is still a chance to put me on the Board. If you or someone you know is attending the 2017 NRA Annual Meeting in Atlanta, GA, you can likely cast a ballot for the 76th seat that is voted on at the meeting.
Unlike the mail ballot, you only need to have been a member of the NRA since March 9, 2017 to vote. If you are a qualified member that can vote, please take the time to go to the fourth floor, Room B403 and cast a ballot. Voting hours are Thursday from 2 PM – 6 PM, Friday 8 AM – 6 PM and Saturday 8 AM – 4 PM.
Elect Adam Kraut for 2017 NRA Board Handout 
If you are not able to attend but know someone who is, please encourage them to go take the 10 minutes out of their day to cast a ballot. If you think I'd be a good member of the Board, maybe a little prodding to have them consider voting for me as well.
Regardless of the outcome, this has been a truly humbling experience and I thank you all for sharing in it with me.
Sincerely
Adam Kraut.