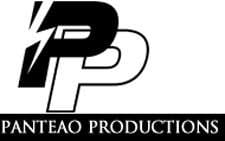 COLUMBIA, S.C. -(Ammoland.com)- Panteao is happy to announce MGM Targets coming on board as the official target sponsor for Panteao Productions.
"Panteao used steel targets from MGM back when we first started filming instructional videos. We welcome being able to use their steel again for filming of our videos and I look forward to working directly with Jeff Hoskinson and his team at MGM Targets," said Fernando Coelho, president/CEO of Panteao Productions.
"We are extremely proud to be the steel targets of choice for Panteao Productions and their stable of fully vetted instructors. Panteao's instructional videos have proven to be beneficial in delivering a wide array of tactics and methodologies to shooters across the globe. Providing responsibly armed citizens and MIL/LEO professionals with the training tools has always been a core principal of MGM Targets. This partnership will bring solid instruction and dynamic steel target drills that will be advantageous to shooters of all levels," said Jeff Hoskinson, Director of Sales and Marketing for MGM Targets.
MGM steel targets will be appearing both in Panteao's instructional videos as well as used by Panteao's instructors at the Panteao facility for classes.
About Panteao Productions:
Panteao is based out of Columbia, SC and produces the Make Ready firearms training video series, documentaries, industrials, and the Make Ready to Survive training series.
For more information about Panteao, visit their website.
About MGM Targets:
MGM Targets has been in business since 1992 and is the world's largest portable steel target manufacturer. MGM Targets manufactures firearms training equipment for military and law enforcement, competitive shooters, and weekend "plinkers". MGM Targets also designs, fabricates, and installs live fire shoot houses, indoor ranges, high angle shooting/rappel training towers, and outdoor ranges. The MGM "Switchview" is also a product produced by MGM Targets.
For more information visit their website or call 888.767.7371.