By Mark Walters
Editors Note: AmmoLand News welcomes Mark Walters to our growing list of the best and brightest gun rights commentators, who are watching out for your RKBA.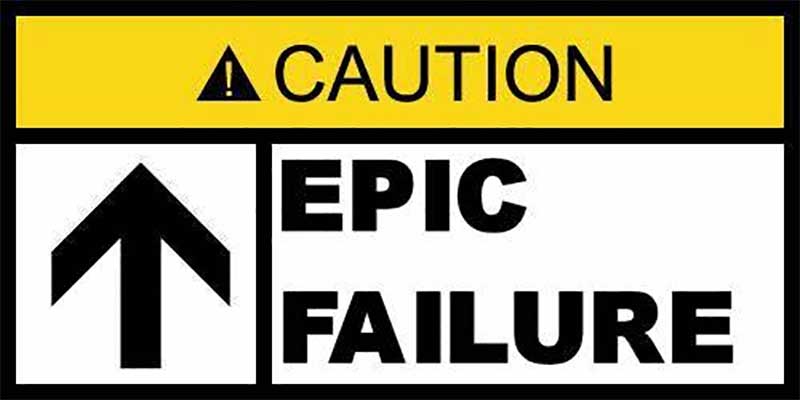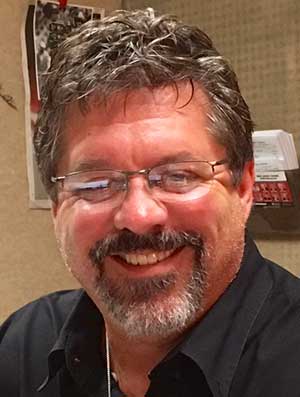 USA – -(Ammoland.com)-  I am amazed at what makes national news nowadays. Just moments before sitting down to pen this column, I'm watching and reading about some guy who broke a "Plinko" record on the television game show, The Price is Right. Whatever, I digress.
I'll tell you what ought to be making national news. Our great friend Alan Gottlieb over at the Second Amendment Foundation and Citizens Committee for the Right to Keep and Bear Arms (of which I am a proud sitting member of the Board of Directors) is out in Washington State just knocking the gun-grabbers back on their heels.
Here's a quote from MyNorthwest.com titled What Has Happened Under Seattle's Gun Tax:
"A year and nine months later, Seattle is experiencing a considerable rise in gun violence. There were 36 shootings and four fatalities in the first five months of 2017. Reports of shots fired rose to 155 by May 15 – 11 more than the same time in 2015, and 23 more than this time last year."

Even before the rise in violence, left-leaning critics had wondered if the gun tax was misguided. Gottlieb is now parading the statistics as proof that Seattle's gun tax has not worked.

"According to the police department's own statistics in Seattle, a startling 70 percent increase in the number of police calls for gun shots, and an alarming 30 percent increase in the number of shooting victims."
To put some of this in context for you, it was back in 2015 that liberal Seattle gun-grabbers decided they could stop "gun violence" by throwing money at their lack of enforcement to make it all go away. Typical liberal response. In this case, they decided the best way to waste more money was to confiscate it from gun buyers. Yup, toss a $25.00 tax on all guns sold inside Seattle city limits and while we're at it, we'll add about $.05 cents per bullet. Then we'll use that money to stop criminals from acting like criminals. We'll make the big, bad gun dealer and law-abiding evil gun owners who don't commit crimes, pay for those who do, and it will all magically fix itself because we're liberal progressives who feel like this will work.
Yeah, uh huh, when Unicorn farts smell like peppermint dust. What? You mean there's no such thing as Unicorns and if there were their farts wouldn't smell like peppermint dust?
Mr. Gottlieb, who resides and works in the city of Bellevue, a suburb of Seattle, worked hard to stop them. Not an easy task in a city controlled by an overwhelming number of boneheaded liberal gun-grabbers. Next option? Wait them out. It's only a matter of time before the statistics come in and well, they did just that. Now a year and a half into the Seattle scheme, the numbers just don't add up, and like most liberal punks, they don't want anyone seeing the accounting.
Why? Because shootings are skyrocketing in Seattle and the money didn't do a damn thing, that's why. But how much money? No one knows because they are conspiring to hide the figure.
The city fathers won't give up the goods, so we'll never know, that is until Mr. Gottlieb gets done with them. Alan will eventually prevail, and the city leaders will look like the morons they are when he does. Their scheme will be exposed; the figures will show their failure and the major mainstream media won't cover it because it doesn't support the gun-grabber agenda to which they also subscribe. That's okay because we'll talk about it and guess what, in today's day and age, they aren't near as relevant as they once were.
On another note, it's Memorial Day weekend, and I hope you have a huge one. Every year on this date I remember my great uncle, Capt. Tony Geiser. I never had a chance to meet him as he was killed over Amsterdam leading a bombing run of B-26 Marauders. He was flying the lead aircraft when his bird took some flak on the right wing. He was able to maintain his position until his payload was successfully dropped before going down in flames. He and his entire crew were lost and now rest in Arlington. I'm pretty sure that you have a Capt. Tony Geiser in your family also, so as we do the things we do as Americans this weekend such as family gatherings, BBQ and enjoying the great outdoors, never forget why you're able to do so. As Americans, it is our duty to remember why we are free and while we celebrate it as a holiday weekend with outdoor and family activities, remember those who can't.
I'll see ya on the radio!
About Mark Walters
Mark Walters is the host of two nationally syndicated radio broadcasts, Armed American Radio and Armed American Radio's Daily Defense with Mark Walters. He is the Second Amendment Foundations 2015 Gun Rights Defender of the Year award recipient and co-author of two books, Lessons from Armed America with Kathy Jackson (Whitefeather Press) and Lessons from UnArmed America with Rob Pincus (Whitefeather Press)