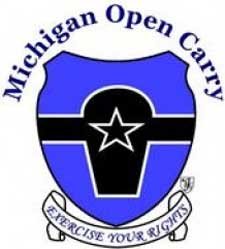 Michigan – -(Ammoland.com)- State Rep. Abdullah Hammoud (D-Dearborn) has introduced legislation to outright ban guns in a large list of far reaching places, including any establishment licensed to sell liquor. His bill, HB 4560, if passed as introduced, would make it nearly impossible for average citizens to carry a gun lawfully in their everyday lives.
The problem is, besides the obvious, he thinks that his bill only bans guns in police stations according to his press release. [is he that dumb?]
This freshman rep just fell into the same knee jerk pitfall as many anti-gun legislators preceding him have. He wrote a bill that doesn't do what he thinks it does because he doesn't know or understand the topic he's trying to legislate.
This is what happens when you don't know what you're doing and you can't be bothered to take the time to figure it out.
While the bill is certainly DOA, it wouldn't hurt for you to still contact your state rep and let them know that people like us lawfully and safely carry firearms into these places, including police stations, every day without issue. Perhaps also remind them that the guys that caused this bill are now facing a total of 3 felony and 3 misdemeanor charges.
If you need help finding your rep, use the following link: https://www.house.mi.gov/mhrpublic/
If you are not sure what to say, consider something like the following:
"Hello, my name is __________.

I'm contacting you today to make sure my representative opposes Rep. Abdullah Hammoud's draconian gun ban bill HB 4560. Rep. Hammoud's bill does far more than he claims as it would severely restrict the rights of law abiding people to carry a firearm for their own self-defense in their everyday lives.

Rep. Hammoud's bill goes far beyond what he claims by removing a longstanding common sense exemption for CPL holders to a large list of restricted places that includes the premises of any establishment licensed to sell alcohol, including the parking lot. For example, most grocery stores and gas stations fall into this list.

Rep. Hammoud claims that his legislation is only a response to two men that walked into a Dearborn police station, but those men are already facing a total of 3 felonies and 3 misdemeanors punishable by over 15 years in prison.

People, like myself, lawfully and safely carry firearms for self-defense in these places, including police stations, every day without incident. It is reprehensible to think that someone would want to punish 600,000 plus Michigan CPL holders for the actions of 2 non-CPL holders.

Thank you for your time and opposition to this ill-conceaved legislation."
Tom Lambert
President
Legislative Director
Michigan Open Carry, Inc.
[email protected]
Michigan Open Carry, Inc is a Not-For-Profit organization that depends on our dues paying members to continue our operation. We are an all-volunteer organization. As such, no one is paid a salary and very few of the personal expenses of our officers are reimbursed. Won't you consider joining us or renewing as a dues paying member today? If you need technical help with the process, please email [email protected]
---
UPDATE From Rep Michigan State Rep. Abdullah Hammoud: 5/5/2017
"I want to thank Michigan Open Carry, Inc for bringing the concern regarding HB 4560 to my attention. During the drafting process, a few lines were inadvertently struck from the bill, and this deviated from my intent. The legislative process is fluid and incremental, with the majority of bills being revised at some point along the way. I have discussed and rectified the issue, the correct version of the language, as a substitute, is pictured below (this is the page where the change was made). This is the corrected version for which I will be advocating.
I have been clear from the start that my intention is to protect our police officers from the irresponsible handling of firearms, similar to what occurred in the city of Dearborn a few months ago (https://www.freep.com/story/news/local/michigan/wayne/2017/02/06/dearborn-police-station-gun-rifle/97544076/) . The corrected version does not change any current laws in relation to CPLs. I respect the integrity of the Second Amendment and appreciate the feedback I received today. Please do not hesitate to contact me if you have any further recommendations."
Attached you will also find a picture of the amendment, and a copy of the corrected bill.
I spoke with Tom Lambert, specifically, and identified where the error was. Please feel free to share with your members.
Thank you,
Michigan Bill HB 4560 by AmmoLand Shooting Sports News on Scribd