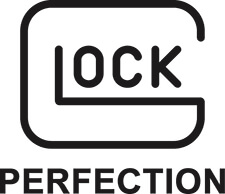 SMYRNA, GA. –-(Ammoland.com)- GLOCK, Inc. continues to spread the message of firearm safety with the annual GLOCK Safety Pledge Drive.
This year's #FollowTheFour movement coincides with June National Safety Month and will run from June 1, 2017 through June 30, 2017.
Gun owners can learn more about firearm safety and pledge their commitment to #FollowTheFour rules of firearm safety at us.GLOCK.com/SafetyPledge.
GLOCK actively works year-round to promote firearm safety across the United States and proudly joins a community of law enforcement, community leaders, businesses and the firearms industry to raise public awareness about reducing firearm incidents.
"We believe that the first step to being a responsible gun owner is knowing how to handle your firearm safely" says GLOCK Vice President Josh Dorsey. "And as a firearms manufacturer and a leader in the industry, it is GLOCK's first and foremost responsibility to teach and promote firearm safety to others."
The #FollowTheFour campaign will be promoted primarily through social networks. Participants and partners are encouraged to join the movement and share it throughout their own social channels to help bring awareness to the nationwide safety campaign.
With a simple click of a button, you are pledging to remember to always Follow The Four rules of firearm safety and help educate those around you.
When you participate in the #FollowTheFour movement by taking the pledge and sharing your picture on Facebook, Twitter, or Instagram while including the hashtag #FollowTheFour, you will automatically be entered into a prize drawing to win a GLOCK pistol.
Some rules and restrictions apply.
To learn more about firearm safety, go to us.GLOCK.com/SafetyPledge.