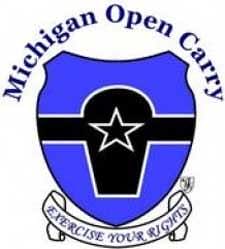 USA -(Ammoland.com)- The Honorable J. Joseph Rossi declared Grand Rapids-Kent County Convention/Arena Authority's (CAA) anti-gun policy to be preempted by state law and therefore unlawful.
In March of 2016, an undocumented and unlawful weapons policy was illegally enforced under threat of trespass against members of Michigan Gun Owners (MGO), and Michigan Open Carry, Inc. (MOC) at the publicly owned DeVos Place in downtown Grand Rapids. Read the original press release.
Since that day, all of the numerous and repeated efforts to come to an agreement with CAA, that included CAA following the law, were unsuccessful. MOC and MGO were left with no choice but the file suit in circuit court and see the case through to completion. Read the original lawsuit announcement.
After over an hour of oral arguments, Judge Rossi sided with MOC and MGO, and agreed with the clear and obvious truth that we've been saying all along – the policies of CAA are unlawful on their face and cannot be enacted or enforced by CAA, nor their agent SMG Inc.
Judge Rossi issued a verbal declaratory judgement in favor of MOC and MGO and indicated that a written order will follow shortly after a few changes are made due to some of the things brought up during oral arguments. Judge Rossi also awarded damages and court costs to MOC and MGO, but did not award attorney's fees as there is no provision under state law to do so.
Make no mistake, this is another huge win for gun owners in Michigan. We have once again shown that preemption is real and we are prepared to enforce it!
We would also like to extend a tremendous thank you to our attorneys Dean Greenblatt and Steven Sundeen. Their guidance and efforts were instrumental in achieving the outcome we did. From our standpoint, there is perhaps no greater authority in the State on firearm preemption than Mr. Greenblatt and we are lucky to have him on our side.
We will publish the written order when we receive it.
In the meantime, cases like this cost money. Our attorney's fees were NOT awarded, and while our counsel has been very generous to us, they need to make a living too. Please help us celebrate this win by refilling our war chest for the next fight! Every donation helps, no matter how big or small. Even monthly $5 donations add up over time.
About Michigan Open Carry:
Michigan Open Carry, Inc is a Not-For-Profit organization that depends on our dues paying members to continue our operation. We are an all-volunteer organization. As such, no one is paid a salary and very few of the personal expenses of our officers are reimbursed. Won't you consider joining us or renewing as a dues paying member today? If you need technical help with the process, please email [email protected]