By John Crump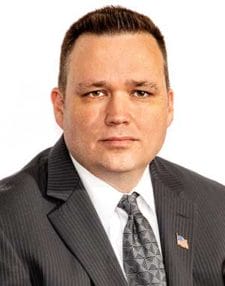 U.S.A. –-(Ammoland.com)-  Awhile back I reviewed the Gun Box 2.0.  It was a great handgun safe.  I loved the innovation of being able to unlock the safe with my phone, fingerprint, RFID card, or RFID key fob.   Gun Box also made RFID rings and wristbands that could be purchased from their website.
This was one of the most technology advanced handgun safes I had ever used or even heard of.  Not only was it high tech, but it was also very stylish.
Gun Box is returning to the market with a new version on the Gun Box.  It is the Gun Box 3 and the Gun Box 3 Echo.  This version has all the options of the Gun Box 2.0 plus many more additional features.  Gun Box is an innovative company and with this offering it is just getting more innovative.  I haven't gotten my hands on the Gun Box 3 because they are not released it yet, but I plan to as soon as it hits the market.
What I do have is a list of new features.
Gun Box 3 – Feature Update
The key new feature which enables most of the rest on the Gun Box 3 is the built in Wifi.  It can be configured to connect to your home network  This is the first gun safe that I know of that has this built into the device itself.  This opens up the possibilities of over the air updates as well as new features.  I am not sure if Gun Box is planning on that, but it can definitely happen with the right programming.
The WiFi is configured through the Gun Box Safe Tech App.  This app will be familiar to anyone who has the Gun Box 2.0.  It is a simple step by step process to configure the Gun Box.  I haven't had a chance to get hands on with the Gun Box 3, but I have had a chance to look at the app.  The app is straightforward and easy to use.  It is a really well designed app.  It can be found in the Apple App Store, or on Google Play.
One of the concerns I had when reading the features is WiFi is not always secure.  I was concerned about people using the gun box on unsecured WiFi, or even a kid or guest on the same WiFi network unlocking the Gun Box 3.0.  To my relief according to the people over at Gun Box the WiFi is used for notifications and not for unlocking the Gun Box 3.  This was a smart move on their part.
One of the biggest worries I have as a parent is my kids getting ahold of my guns.  I teach them gun safety and have regular talks with them about the dangers of guns and what they should do if they see one, but the Gun Box 3 goes farther in relieving my worries by preventing tampering with the Gun Box.
The Gun Box 3 will send an alert to the owner if the box is moved or in anyway tampered with by unauthorized users.  This means if someone tries to get into your Gun Box or tries to take your Gun Box you will be alerted. This adds an extra level of security.  The user can decide to whether to have an silent alarm or audible alarm on the Gun Box itself which will further discourage theft.
Each Gun Box 3 pre ordered will come with 3 years of free alerts.  Since the alerts are cloud based the Gun Box reaches out to a server on the internet to initiate the alert.  After three years Gun Box has informed me they will offer additional three and five year alert plans at a low cost.  As of this writing these cost has not been disclosed.
When I did the original review of the Gun Box one of the feedback I was getting from people is that they wanted a keypad.  Gun Box must have gotten the same feedback I did because they are adding a manual keypad to the Gun Box 3.  This gives the user one more way of opening the Gun Box.
For the most part the Gun Box 3 has the same styling as the Gun Box 2.0.   Most hand safes are an ugly black.  Gun box strayed away from that design.  With the Gun Box There are many different color combination to choose from.  It is also flat and does not stand out and scream "gun safe" if it was to be located on a nightstand next to a bed.  Most of us with wives understand that looks are important to your home decor.
Gun Box is also offering a smaller version called the Gun Box 3 Echo.  This is smaller and lighter than the full size Gun Box.  It is good for traveling.  It comes with the same features as the bigger Gun Box 3, but it also comes with a smaller price tag.
Gun Box is currently raising money on Indiegogo where it can be preordered.  Also on Indiegogo you can track the progress of the Gun Box 3 from development to shipping.  Fulfillment and shipping is expected to start on October 17th, 2017.  Right now there is an early bird special where you can take 25% the Gun Box 3 or Gun Box Echo 3. If the Gun Box 3 does everything Gun Box says it does this should be another home run.
The Gun Box 3 can be found on Indiegogo at https://www.indiegogo.com/projects/the-gunbox-3-gun-storage-with-smartphone-alerts-wifi/x/13378625
The Gun Box 2.0 and Gun Box other offerings can be found at www.thegunbox.com
About John Crump
John is a NRA instructor and a constitutional activist. He is the former CEO of Veritas Firearms, LLC and is the co-host of The Patriot News Podcast which can be found at www.blogtalkradio.com/patriotnews. John has written extensively on the patriot movement including 3%'ers, Oath Keepers, and Militias. In addition to the Patriot movement, John has written about firearms, interviewed people of all walks of life, and on the Constitution. John lives in Northern Virginia with his wife and sons and is currently working on a book on the history of the patriot movement and can be followed on Twitter at @crumpyss or at www.crumpy.com.