By Dean Weingarten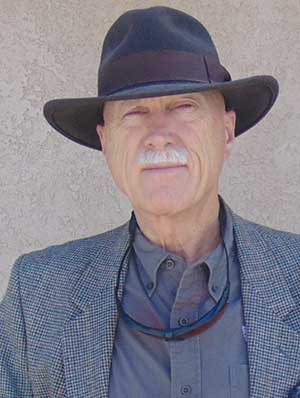 Arizona – -(Ammoland.com)- On 17 May, 2017, SB 35, the recognition of military, guard and reserve members to carry concealed weapons based on a military, reserve, or national guard valid I.D. card, was signed into law by Oklahoma Governor Mary Fallin.
SB 35 was popular in the legislature. It passed the Senate on 15 March, 2017, 40-2.  It was amended on 11 April in the House. It passed the House  on 19 April, 2017, 85 – 0.
The amended version then passed the Senate unanimously, 46-0. It was signed by Governor Fallin on 17 May, 2017.
Many states accept military service as meeting the requirement for training in their "shall issue" carry permit legislation. In a number of others, active duty young adults who are 18, 19, or 20, are excluded from the general prohibition on issueing permits to people less than 21 years of age.
This is the first state that is known to me as accepting a military I.D. card as a substitute for a carry permit.
The act goes into effect on 1 November, 2017.
The bill will become part of Oklahoma carry law, which is about 14 pages long. Here is the definition of who may carry with a valid military I.D.  From state.ok.us (pdf):
2. The person is twenty-one (21) years of age or older, and is either:

a. active military, or

b. a member of the Reserve or National Guard to include Drill Status Guard and Reserve, Active Guard Reserves or Military Technicians, and presents a valid military identification card that shall be considered a valid handgun license issued pursuant to the Oklahoma Self-Defense Act
People from other states who have a valid military I.D. are recognized. The reciprocity section at the end of the bill makes that clear. From state.ok.us (pdf):
A. Any person entering this state in possession of a firearm authorized for concealed or unconcealed carry upon the authority and license of another state or a valid military identification card as provided for qualified persons in Section 1290.8 of this title is authorized to continue to carry a concealed or unconcealed firearm and license in this state; provided the license from the other state or valid military identification card as provided for qualified persons in Section 1290.8 of this title remains valid.
There are about 2 million active military and reserves in the United States, and about 460,000 national guard members. A significant number of them will be under the age of 21, but about 1.5 million will be 21 or older.
This increases the pool of people able to carry concealed weapons in Oklahoma by about 1.5 million, or about 10% more than already exist. The number of people in the United States with carry permits exceeds 15 million.
Another incremental step to extend the right to carry in Oklahoma would be to include veterans with an honorable discharge.  Including Military retirees and veterans who had an honorable discharge was included in the original bill.  In the "sausage making" of legislation, the retirees and veterans were striped out of the bills language.
Military retirees and veterans could be added in another legislative session, but it seems as likely that Oklahoma will pass  "permitless" or Constitutional Carry reform first.
©2017 by Dean Weingarten: Permission to share is granted when this notice is included.
About Dean Weingarten:
Dean Weingarten has been a peace officer, a military officer, was on the University of Wisconsin Pistol Team for four years, and was first certified to teach firearms safety in 1973. He taught the Arizona concealed carry course for fifteen years until the goal of constitutional carry was attained. He has degrees in meteorology and mining engineering, and recently retired from the Department of Defense after a 30 year career in Army Research, Development, Testing, and Evaluation.