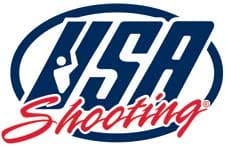 USA -(Ammoland.com)- USA Shooting has named longtime coach and rifle competitor Ernie Vande Zande as the chairman of the Lones Wigger Endowment & Legacy Project.
USA Shooting has chosen 2017 as the year they'll honor Lones Wigger's enduring legacy to the sport with the Lones Wigger Endowment and Legacy Project. The effort includes the Lones Wigger/USAS Jr Olympic Endowment, in partnership with the MidwayUSA Foundation.
Money put toward that endowment will be used to support youth and Junior Olympic initiatives in the future. Every dollar raised in 2017 is being matched 2-to-1 by the generosity of the MidwayUSA Foundation (with the generous donations from Larry and Brenda Potterfield).
In celebration of his accomplishments in the sport as well as his 80th birthday on Friday, August 25, USA Shooting will officially dedicate and rename the USA Shooting headquarters as the Lones Wigger Legacy Hall & Shooting Center.
A big celebration will take place to kick-off the organization's alumni reunion, Hall-of-Fame induction and Coach Conference weekend all taking place in Colorado Springs.
A five-time Olympian, Lieutenant Colonel Wigger is an iconic figure in the shooting sports and is the only USA Shooting Team member ever elected to the U.S. Olympic Committee's Hall of Fame. He has won more medals in international shooting competition (111) than any other shooting athlete in the world and is the only athlete to win medals in all three Olympic rifle shooting disciplines.
He was selected as one of the United States Olympic Committee's 100 Golden Olympians in 1996 and carried the Olympic Torch in 1996 and 2002. A member of four Halls of Fame, including the U.S. Olympic Hall of Fame and U.S. International Shooting Hall of Fame, his international shooting career spanned 25 years (1961-1986).
Often a teammate and competitor of Wigger's, Vande Zande more than held his own. Vande Zande was a four-time All-American at Murray State University from 1968-71. In 1975, Vande Zande won a gold medal in rifle in the Pan American Games held in Mexico City. He followed that with a gold and two silvers in the 1979 Pan American Games in San Juan, Puerto Rico.
Also in 1979, Vande Zande won a silver medal at the World Air Gun championships in Seoul, South Korea. In 1981, Vande Zande took five golds and set two world records at the championship of the Americas in Rio de Janeiro, Brazil. A year later, he took the bronze at the World Shooting Championships in Caracas, Venezuela.
In 1984, he missed qualifying for the U.S. Olympic Team by four tenths of a point. In total, Vande Zande claimed 36 team and individual championships and set more than 200 national records in shooting.
Vande Zande's involvement impacting the sport he loves is nothing new. As project director, he was instrumental in the raising of the current USA Shooting headquarters and shooting range in Colorado Springs, the one that he'll see bear the name of his friend, colleague and competitor August 25. He's seen first-hand the impact of youth shooting when he served as Director of NRA Junior Olympic Shooting Program from 1982-88 and while serving as Assistant National Rifle Coach from 1986-1991.
"The Lones Wigger Legacy Project is a wonderful and appropriate recognition for a man that has accomplished so much in the sport and has done so much to help others," Vande Zande said. "Wig headed a junior program while serving at Fort Benning, which produced junior national champions who went on to receive college scholarships, become collegiate All-Americans, national champions, world-record holders and members of the Olympic Team. He has had a tremendous positive influence on my life, as well as my shooting career. I consider it an honor to be asked to be the fundraising chairman for this particular campaign. He is the greatest rifle shooter the United States ever produced, without equal."
All donation amounts will be accepted during the campaign.Six primary donation levels have been established for the Lones Wigger Endowment & Legacy Project. Authentic donor premiums showcasing Lones Wigger's career accomplishments will be provided at all donor levels shown below. Donor premiums are used to further the conversation with others about Wigger's legendary career and further supporting the project.
Donor Levels:
About ELEY:
Eley is a Proud Sponsor of the USA Shooting Rifle and Pistol Teams: ELEY Limited, manufacturer of the world's most consistently accurate rimfire ammunition, has been the Official Sponsor and Official Supplier of .22 rimfire ammunition of the USA Shooting rifle and pistol teams since 2000.
For more information on ELEY and their products, please visit their website.