By Graham Baates YouTube personality, Graham Baates, gives us a video breakdown and range test of the new Stag Arms Model 10S Rifle.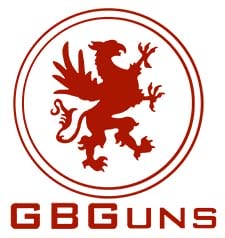 USA – -(Ammoland.com)- Looking for a little more versatility and more boom than pew, it was time to look for an AR-10.  When I bought my first real bolt gun I chose one in .308.
The .308 cartridge is more than sixty years old.  All the long-range craze is focused on 6.5 Creedmoor (last year, this year it seems 6mm Creedmoor is the new hotness), but .308 is widely available in a long list of loads and still a solid performer.  There's a certain level of comfort in being able to find the ammo you need just about anywhere.
Fans of Eugene Stoner may also appreciate that the AR-10 was his original intent before the military made the change to 5.56x45mm.  .308 hits harder farther out than .223 and is a more accepted hunting cartridge.  Combine that with the availability of ammunition ranging from cheap military surplus to premium boutique loads and chances are you can find the bullet to match you need.  Besides, who doesn't love the idea of having a good thumper on hand?
Stag Arms Model 10S Rifle
One of the challenges with the AR-10 platform stems from the fact that it was never adopted by the military.  There is no "mil-spec".  As a veteran I strongly advocate that "mil-spec" is not synonymous with "best".  It does however serve as a convenient assurance of parts interchangeability.  The lack of a mil-spec AR-10 can be a deterrent when shopping.  The greatest custom rifle in the world quickly loses appeal when you're locked into using obscure parts for repair or personalization.  Stag kept this in mind with the Stag Arms Model 10S Rifle which uses standard furniture and most importantly standard trigger parts.  This came into play for us when we wanted to replace the standard trigger with one from Geissele.  At Erika's request we also tamed the recoil a bit with a stock from Adaptive Tactical.
On to this particular Stag Arms Model 10S Rifle.  Get a look for yourself with the tabletop video here:
If you prefer just the specifications from Stag Arm's website they can be seen here:
Weight: 8.2 pounds
Length: 35.25″ collapsed, 38.50″ extended
Action: Semi-Auto Direct Impingement
Caliber: .308 Winchester | 7.62×51
Twist Rate: 1/10 button rifled
Muzzle Device: VG6 Gamma 762
Barrel: 16″, 4150 steel, chrome lined
Handguard: 13.5″ Stag M-LOK Handguard
Receiver Material: Forged 7075 T6 aluminum with type 3 hard coat anodizing. Upper features a .210 Tang Height (DPMS High Profile)
Bolt Carrier: .308 Nitride QPQ BCG
Hammer/Trigger pin size: Mil-spec small pin .154″
Pivot/Takedown Pin Size: .2770″
Buttstock: Magpul ACS Stock
Gas System: Low Profile Gas Block with Mid-Length Gas Tube
Buffer: Standard .308 Carbine Buffer and .308 Action Spring
Trigger: Mil-spec single stage trigger with a non-adjustable 5-8 lb trigger pull
Grip: Hogue Grip
Magazine: 10rd PMAG
Safety Selector: Right Hand
Perhaps the victim of range talk during my "prepubescent" years as a shooter, I had always thought that a .308 needed a long heavy barrel if one expected great accuracy.  That may have been true then, but certainly isn't now with the Stag 10S's 16″ barrel.  Though built more like a traditional battle rifle, the 10S proved itself to be more accurate than we were.  The grouping seen at right was obtained with five-shot groups from two different shooters for a total of ten shots per bullet type.  The barrel was hot and no break given for cooling.  The gun obviously didn't like the lighter 150gr loads, but performed well with 168gr loads from Hornady, Federal, and Sig.
After spending both some range time and field time with the Model 10S I think Stag has built a rifle that Eugene Stoner would be proud of.  It performed equally as well on the bench as it did in quick action.  This is a rifle that could be used for hunting, as a bigger alternative to an AR-15, or at the bench perfecting your rifle marksmanship.  See the rifle in action for yourself (including a failure) in the Shooting Impressions video below.
About Graham Baates
"Graham Baates" is a pen name used by a 15-year active Army veteran who spent most of his time in the tactical side of the Intelligence community including tours in Afghanistan and Iraq. Post-Army Graham spent some time in the 3-Gun circuit before becoming a full-time NRA Certified defensive handgun instructor and now works as an industry writer while curating a YouTube channel and blog on the side. Visit Graham on Youtube .