Dr Clary gives us a quick review of the lower price Wheeler Professional Digital Trigger Gauge.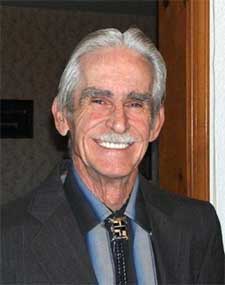 U.S.A. –-(Ammoland.com)- We would be willing to wager that the majority of shooters in the country do not have a trigger gauge and even fewer have ever used one.
The reason is simple, once you check out the "weight" of the trigger on your favorite gun, the tendency is to forget about it and call it "good".
Over time, given wear and tear of normal use, the weight of a trigger pull can change. With that knowledge in mind, a few of us purchased spring trigger gauges.
They were OK, but their accuracy left a lot to be desired, with most of them being fortunate to be accurate to within a couple of ounces…. and over time, their accuracy degraded with the spring.
With the advent of solid state electronics and LED readouts, it was only a matter of time before reasonably priced electronic trigger gauges hit the market. The Wheeler has one such gauge.
While the Wheeler Professional Digital Trigger Gauge (like all electronic gauges) is more expensive than the spring gauges, the difference in price is not that significant. As such, it is time to consider buying an electronic trigger gauge.
At this point, some of you are wondering – WHY? All shooters who wish to maximize the precision of their firearm need to know the characteristics of the trigger. They need to know how and where it breaks and how heavy it is. A precise digital gauge will determine those characteristics and whether you need a "trigger job" on your gun.
While you still may not consider it an essential tool, a digital trigger gauge is a useful and desireable tool for all dedicated shooters. And, the Wheeler is well constructed, fully guaranteed and accurate to within + / – 0.5% …. that is about as good as it gets.
Specifications of the Wheeler Professional Digital Trigger Gauge are:
Ergonomic over molded design
0-12lbs range
+/-0.5% accuracy
Load sensor directly contacts the trigger
Feature max, min, average and live functions
Audible indicator tone
Low battery indicator
Soft touch buttons
Arm folds inside housing to protect the load sensor when not in use
Foam lined storage case
Although the MSRP is $69.99, you can find it online for under $50, which makes it very competitive with the high-end spring gauges… and it is more accurate. We are keeping this one.
About Jim and Mary Clary:
Jim and Mary Clary have co-authored over three hundred and fifty articles, (and counting) on shooting and hunting. You can read many of them on AmmoLand News.