By Graham Baates YouTube personality, Graham Baates, gives us a video review of the Dark Storm DS-9 Hailstorm Pistol.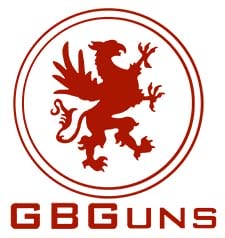 USA – -(Ammoland.com)- Pistol-caliber carbines, or PCCs, have made a resurgence in the marketplace.
Between the opening of new competition categories, restrictions on calibers at urban ranges, and their usefulness for home defense it's no wonder that the PCC has become the latest rage.  Add to that the fun factor and relatively inexpensive ammunition for 9mm variants and the PCC becomes a no-brainer.  It seems that most every AR-15 manufacturer is now making a 9mm variant.  Many of us are tired of Colt magazines and have a pile of Glock magazines and so a variant that accepts Glock magazines makes a natural choice, but how do we narrow it down further from there?
Personally, I enjoy a good story.  I want the products I purchase to have a cause and reason behind them when given the option.  This made New York-based Dark Storm Industries an easy choice.  Dark Storm Industries (DSI) is working behind enemy lines to produce modern sporting arms not only for those of us in the free states, but also for those in the occupied territories like New York and others that require "featureless" rifles.  Ironically DSI also does a lot of business with law enforcement.  We took a look at their billet Hailstorm and were quite impressed with the build.
Dark Storm DS-9 Hailstorm Pistol
By-the-numbers comes directly from the product website ( https://bit.ly/2ynyF0u ) :
DS-9 Billet 7075 Aluminum Lower Receiver – Accepts Glock Magazines
DS-9 Billet 7075 Aluminum Upper Receiver w/ Last Round Bolt Hold Open
DSI 9mm Bolt Carrier Group
DSI Billet Ambidextrous Safety Selector
DSI Ultralight Narrow Profile M-Lok 9″ Barrel Shroud
DSI 7.5″ 9mm Threaded 1:10 Nitrite Barrel
DSI Conical Muzzle Blast Deflector
17 Round Magazine
CAA Stock Saddle Cheek Riser
Thordsen Ehnaced Buffer Tube Cover with QD Sling Sockets
Hogue Pistol Grip
Optic Ready (sights not included)
Trigger Lock
Weight: 3 lbs 14 oz (including mag)
On the range we found the saddle-like cheek rest to be comfortable, but of course not as functional as a brace would be.  After speaking with DSI we've learned that braces are an available option.  The tight tolerances and precision that comes with a billet machine meant that this thoroughbred was pickier than your average mutt, but that's no surprise.  As always we tested with a variety of magazines and loads from the expected to unexpected.  Results of our range time on the Dark Storm DS-9 Hailstorm Pistol can be seen below.
The Dark Storm DS-9 Hailstorm Pistol could certainly create a "Hailstorm" for an uninvited guest, pepper-popper that needs blasting or just make for a fun time at the range without the expense, noise, and recoil that comes with traditional rifle calibers.  We have a request in to review the rifle variant soon and will test to see just what these beautifully machined guns from DSI are capable of.
About Graham Baates
"Graham Baates" is a pen name used by a 15-year active Army veteran who spent most of his time in the tactical side of the Intelligence community including tours in Afghanistan and Iraq. Post-Army Graham spent some time in the 3-Gun circuit before becoming a full-time NRA Certified defensive handgun instructor and now works as an industry writer while curating a YouTube channel on the side. Visit Graham on Youtube .