YouTube personality, Graham Baates, gives us a table top amd range video reviews of the Kahr S9 handgun.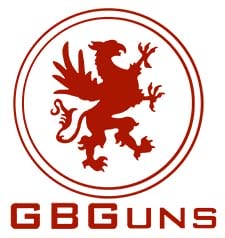 USA – -(Ammoland.com)- Kahr is one of those manufacturers with a cult-like status.  Bring up the name at the range or gun shop and you are likely to get one of two reactions.  The first is a wave of praise and loyalty followed by stories of guns owned for years without a single failure.  The other response is usually a quick mumbling of incomplete sentences and gripes.  It's been my experience that those in the latter category have neither owned nor fired a Kahr and often tend to be Glockophiles who are still bitter that the Glock 43 took so long to come to market.
Like Glock, Kahr hasn't been known for implementing rapid or drastic changes.  If it ain't broke don't fix it right?
New for 2017 is one of the biggest changes recently made by Kahr the "S" line.  Fitting somewhere between their Value and Premium lines the S line adds front cocking serrations, updates some styling, an accessory rail, and introduces an interesting forward slide rail.  Take a look for yourself in the tabletop video below:
The MSRP of $477 is slightly higher than their Value line, but in addition to the more modern feel the S9 ships with two magazines and has a lifetime warranty.  Complete specifications here are taken directly from the Kahr S9 Product page.
Kahr Arms S9
Caliber: 9mm
Capacity: 7+1
Operation: Trigger cocking DAO; lock breech; "Browning – type" recoil lug; passive striker block; no magazine disconnect
Barrel: 3.6″, conventional rifling; 1-10 right-hand twist
Length O/A: 5.9″
Height: 4.5″
Slide Width: .90″
Weight: Pistol 15.8 ounces, Magazine 1.9 ounces
Grips: Textured polymer with ID tag
Sights: Drift adjustable white Two-dot rear sight, pinned in polymer front sight
Finish: Black polymer frame with accessory rail, matte stainless steel slide with front serrations
Magazines: 2 – 7 rd, Stainless
Having become quite familiar with the Kahr line I was curious to see if the new slide rail system would have an impact on the accuracy of shooting characteristics.  The result of that test can be seen in the video below.  Lighter loads, standard loads, heavy loads and hollow points were tested.
Having spent some time with the S9 I can see why it became its own separate line.  The Value line remains less expensive for those looking to save a buck, and the premium line still offers refinements in materials and more magazines.  Which would you choose?
About Graham Baates
"Graham Baates" is a pen name used by a 15-year active Army veteran who spent most of his time in the tactical side of the Intelligence community including tours in Afghanistan and Iraq. Post-Army Graham spent some time in the 3-Gun circuit before becoming a full-time NRA Certified defensive handgun instructor and now works as an industry writer while curating a YouTube channel on the side. Visit Graham on Youtube .