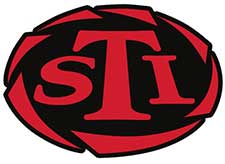 U.S.A. –-(Ammoland.com)- STI International now offers a premium line of Kydex holsters for their most popular models available for purchase on the STI website.
The holsters are custom molded and constructed of tough, heavy Kydex. Versions available include an RDR STI IWB holster for 3.75" and 3.9" 2011â guns, including the DVC Carry and Guardian 2011â.
OSW holsters for 3" 1911 guns, 4" 1911 tactical and 6" 2011â tactical guns. For 3 Gun Competition Shooters, STI also offers the [NERD] (Next Evolution Research and Design) Pistol Coffin 3 Gun Holster to fit 5" 2011â guns- with or without tac rail, 6" 2011â models and of course, the STI DVC 3-GUN.
Retail prices are $59.99 for the RDR STI IWB holster, $69.99 for the three OWB models and $164.99 for the [NERD Pistol Coffin].
For more information, please visit www.stiguns.com or e-mail [email protected]
About STI International.
Performance Defined. STI is based out of Georgetown, Texas and is the premier manufacturer of 1911 & 2011â style firearms. The company is dedicated to providing the highest quality firearms for competition, duty or self-defense use. From introducing the firearms industry into the precision world of "EDM" hammers, sears and components to the invention of the legendary 2011â platform, STI has continually led the firearms market in product development and quality.