YouTube personality, Graham Baates, gives us a video review of the ATI German Sport GSG-MP40P Pistol from GSG / American Tactical.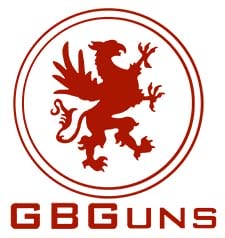 USA – -(Ammoland.com)- It's difficult to be a fan of modern sub-guns and pistol-caliber carbines without appreciating the classics.
Add to that the decades of movies and video games and the iconic MP-40 is one of those dream guns that many of us wish we could wield.
American Tactical had this closed-bolt semi-auto version on display at SHOT show 2016 and it was all I could do to keep my calm and try to act professional as I patiently waited for one of the representatives to answer my questions.
Inside I was jumping up and down like a school kid and weighing the life consequences if I were to sell my car to buy the floor model.
Patiently I waited and waited.  SHOT show 2017 came around and there it was again.  My only condolence for waiting was knowing that GSG was building the gun.  If the Germans were delaying release it must only be because they wanted to make sure it was the best it could reasonably be.  At least that's what I was telling myself.
ATI German Sport GSG-MP40P Pistol
The staff at American Tactical politely fielded my questions and pestering until finally one arrived at my local gun store for me to pick up.  For the shooters out there we'll start with the practical shooting impressions:
As you can see in the video above the ATI German Sport GSG-MP40P Pistol performed flawlessly.  My only complaint would be that it's not perfect yet.  It needs a stock which would, of course, make it a short-barreled rifle and require a tax stamp.  ATI is aware of that and currently working on a stock!  Despite being a reproduction of 70-year old engineering it's actually a lot of fun to shoot and ATI & GSG did a great job making sure it could handle modern ammunition.  The user manual specifically warns to stick with specific loads, but in our testing, it ran everything we put in it.
It's not stamped, and we don't get to enjoy a bakelight handguard, so let's take a look at the build.  Specifications are taken directly from the product website:
ATI German Sport GSG-MP40P Pistol Design Specs:
Overall Length 24.5″
Height 7″
Frame Construction – Zamak 5 with Polymer Accents
Weapon Weight W /Magazine (Unloaded) 126 oz
Caliber 9x19mm
Barrel length 10″
Detachable 25 round magazine – All Metal
To see more of the gun up close watch the tabletop video below as I explore the MP40P:
I admit to having never handled an original and so can only speculate on the differences between this modern reproduction and the original war-time pieces. Fortunately, the internet is an endless resource and there are a couple comparison videos out there.  I can not speak to their accuracy or knowledge and so will leave that determination up to you.
The good news is that in all it really doesn't matter.  Unless you're willing to spend several thousand dollars for an original the MP40P from American Tactical is your only option.
Shooting the MP40P was a lot of fun, flashbacks of Wolfenstein 3D ran through my mind while handling it.  It may not be the most practical firearm, but with the gun-grabber scares on pause, I argue that it's time to enjoy the fun firearms.  Let us know in the comments below which firearms you own or would like to own purely for range-time fun.
About Graham Baates
"Graham Baates" is a pen name used by a 15-year active Army veteran who spent most of his time in the tactical side of the Intelligence community including tours in Afghanistan and Iraq. Post-Army Graham spent some time in the 3-Gun circuit before becoming a full-time NRA Certified defensive handgun instructor and now works as an industry writer while curating a YouTube channel on the side. Visit Graham on Youtube.