By Mark Walters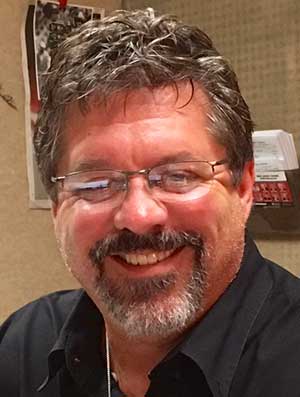 USA – -(Ammoland.com)- Following here are the raw notes, grammatical errors and all, that I made yesterday as I was contemplating my opening remarks for last nights Monster broadcast heard in hundreds of cities across the country. From time to time, I'll make notes to begin my thought process on the direction of the show, particularly when a huge event dictates the programs full attention. I'll usually write whatever comes to mind, right off the cuff, just some notes to put me on the right course. Yesterdays focus was on not having to defend myself or you, as gun owners simply because another madman used a gun to commit mass murder. The actual opening segment stayed pretty close to these notes.
Opening Remarks-Show Notes- Hour 1-Segment 1-Guest Alan Gottlieb-Most of segment one before going to Alan.
Within minutes of todays breaking news out of Texas, I was called to do a television appearance on Good Morning Britain within one hour of this program closing, the UK version of Good Morning America…it took about ten minutes for them to reach out to me. I am unable to do so because of my personal schedule tomorrow, the point being that the media frenzy around the world is now in high gear…again…and some of that media is asking me to join them to defend the right to bear arms. You know what? I don't have to defend a damn thing. Some of you may be expecting me to open this huge radio program by playing defense because of the actions of another sick madman.
I mean, this is Armed American Radio after all and I'm here to defend your right to bear arms.
While that is true, the left wants you to believe that by virtue of the fact that you are simply a gun owner, you are directly complicit in the actions of evil. That somehow because we are lawfully armed Americans that we bear responsibility for the actions of evil and must defend our gun ownership.
I don't have to do that anymore than Ford Motor Company needs defended against the acts of drunk drivers who kill families on our roadways every day. I will NOT allow myself, or you, to have to defend your rights and your heritage. As the host of Armed American Radio, this program represents over 100 million law abiding gun owners who have nothing to do with the actions of a sick monster. We are not one in the same because we own guns… because a monster chose to use a firearm to commit his murderous rampage. The left, the usual disgraceful swamp politicians, the usual suspects, the bluebie politicians of the Democrat party and the gun grabbers have, yet again, wasted no time in politicizing what has happened and blame your guns.
I remind you, your guns and your American and human birthright to keep and bear arms in defense of yourself, your family and your community have nothing to do with the actions of a psychopathic monster. You are NOT one in the same but you will be attacked as though you are. Let those who would politicize the actions of evil make fools of themselves. While they do that, we'll remain sane and bring you the truth and facts.
That starts here. Number one: Yes, these mass killings do happen with increasing frequency. That is undeniable but it has nothing to do with you. It has nothing to do with what you own or what you carry or what or how many guns reside in your safe. These incidents are in no way connected to you and over 100 million other lawfully armed Americans. While the left will present that front and the mainstream leftist media will join them, we know better, as do the vast majority of Americans.
Number two: yes, America is awash in guns…hundreds of millions of them…always has been and always will be! Americans have always been heavily armed and crime continues to fall. While these types of incidents, and they are increasing, are extremely troubling, they are a recent phenomenon. The vast majority of us have never had to worry about this during our lifetimes as we were growing up. None of us worried about our schools being shot up by a madman as we were growing up.
Number three: Your guns aren't going anywhere. While those same hateful media morons and the same usual lefty political zealots will call for such, remember I told you this––Your guns aren't going anywhere. In fact millions more of you will buy more of them over the coming weeks.
So what then is causing this? I do not present myself here as the host of this program as having the answer but I will offer you two theories that I believe are paramount.
One, the political discourse in this nation has devolved into a pure hatred…the vast majority of this hateful rhetoric comes directly from the political left. As the Democrat party has shifted further and further left and embraced the violent wing of its party as their own, antifa, black lives matter, the Soros wing, etc, the hatred increases.
Two, that hatred and rhetoric has found a home in the mainstream media and a 24-hour news cycle that day after day, foments anger and pure hatred designed to drive Americans apart. Sadly, it has worked. A hate filled political left, combined with a 24-hour drumbeat of political hostility driving a loathing divisiveness is at the root of this type of behavior, as we saw for example in Alexandria Virginia. That hate has unhinged the extreme… on both sides. The media knows it and is openly feeding it. For years I have told you that the mainstream media is the single most dangerous entity this nation faces––with its constant, constant drumbeat of hate filled political rhetoric, particularly now with Trump in office, from a left that has embraced it as part of its discourse combined with a like-minded and philosophically sympathetic media in a 24- hour media environment, you have disaster…possible from both sides…the radical left and the radical right, both built on a platform of division. This type of activity is predictable and unavoidable in a free nation of 320 million Americans some of whom, on both sides, are unhinged…pushed to the edge by this unending 24-hour cycle…and not just from the media but also our entertainment industry, comedians, you know the late night cry-baby tv hosts, actors, producers, and hollywood in general.
Those two incendiary ingredients, combined with a leftist fueled decline in family values coming at us from everywhere from our entertainment industry to attacks on our Christianity to the acceptance of the breakup of the family, doom us to more of the same, and none of it has anything to do with your right to bear arms, your right to speak freely or your right to peaceably assemble, etc. None of it. You are not to blame. The left is.
Make them own it when you are confronted. Make them own it.
Obviously the direction of the program has changed as this story will dominate a lot of the conversation but not all….We'll cover some happy ending stories and we'll cover the new Guns and Ammo list of top rights friendly states and you'll hear where your state falls on this list.
My guests today–– Alan Gottlieb-founder of the Second Amendment Foundation and the CCRKBA, followed AWR Hawkins from Breitbart News, who is no doubt extremely busy right now bringing you sanity and truth in the face of what will be another media firestorm directed at YOU, followed by a classic Armed American Radio Roundtable with original panelists David Codrea, George "The Mad Ogre" Hill and Neil W. McCabe from Big League Politics.
Buckle in. it's going to be a wild ride and the drive starts right now.
About Mark Walters
Mark Walters is the host of two nationally syndicated radio broadcasts, Armed American Radio and Armed American Radio's Daily Defense with Mark Walters. He is the Second Amendment Foundations 2015 Gun Rights Defender of the Year award recipient and co-author of two books, Lessons from Armed America with Kathy Jackson (Whitefeather Press) and Lessons from UnArmed America with Rob Pincus (Whitefeather Press)