By Mark Walters
USA – -(Ammoland.com)- Shannon Watts, the phony "founder" of Bloomberg's astroturf, gun control, pied pipers named Mom's Demand Action, has outdone herself.
Seriously, just when you think this fool can't outdo herself, she proves us wrong.
If the fact that she walks around with privately armed security staff doesn't prove the lefty hypocrite for what she is, well, you may need to be wearing a dunce cap and standing in the corner. Of course, that would be after writing "I am a stupid sucker who believes that Shannon Watts isn't a hypocrite for wanting to take my guns while using guns to protect her ass," 100 times on the board (or whatever it's called in modern American classrooms these days).
That's all you need to know if you're an intellectually honest person, that Shannon Watts and her billionaire pals protect themselves with the very tools they actively seek to take from you. It doesn't get any clearer than that, and no other explanation is necessary. They are hypocrites and liars, all of them. Now on to the purpose of this column.
Shannon Watts wants you to have a Happy Thanksgiving and sent this tweet to make her point:
It's #ThanksgivingWeek: Have you asked the friends and family your kids are visiting if there are guns in their homes and how they store them? https://t.co/pyvEUh4N3m

— Shannon Watts (@shannonrwatts) November 20, 2017
Usually, when I read verbal garbage from the mother of all hypocrite, gun-grabber, liars, my blood pressure rises. In this case, my blood pressure dropped, I'm sure. How do I know? I laughed out loud and according to WebMD and other sources, laughing is great for stress reduction and possibly lowering blood pressure. I laughed, shook it off, wiped my eyes and thought to myself, what next from these idiots? Do they think before they type? It doesn't matter, and she knows it, what with her years of running PR firms and expertise manipulating the masses, she knows the media will cover for her.
According to Watts, we should start asking about guns before heading to Thanksgiving dinner, which is usually a gathering of close friends and families who would presumably already know the intimate details of the lives of those they were visiting. But maybe I'm wrong, so I'll humor her and ask her why she stopped at asking about guns? Why, for instance, doesn't she want us to ask about whether the home has a pool and if so, is it protected by proper safety features to keep the kids out? Accidental child drownings account for thousands of deaths (nearly 4,000 according to the CDC) annually, nearly ten times the number of unintentional firearm deaths each day according to those dopes over at The Brady Campaign.
But why let that fact get in the way, huh Shannon?
I think she should suggest we also ask about how we plan on getting to that Thanksgiving dinner?
Automobiles are a leading cause of death in children (and adults). Do our hosts have a driveway filled with cars? She might want us to ask our hosts about how they store their household cleaners and their prescription medications, especially if junior is hanging out with the wrong crowd, right? She certainly doesn't want him grabbing any of "mother's "demand action" little helpers," or Uncle Frank's prescription opioids for his lower back pain caused from that fall out of the tractor, would she? I'm sure she mistakenly left out the carving implement that grandpa will use to slice her turkey? Knives are dangerous and kill many Americans every year. No doubt an oversight in her tweet by failing to mention these things. Of course, there are the tire irons and baseball bats that need to be locked up and I, for one, would like to know where the host's fire extinguishers are located. They do have one, right? If not, I'm not coming over. That's the sign of an unsafe home. Oh, the paint thinner, let's not forget the flammables.
Should I go on? No, I'll stop. You get the idea. Shannon Watts doesn't want you to have a Happy Thanksgiving – she wants to take your guns and use the this great American holiday as another means to shout out her disdain for your rights and freedoms.
Shannon Watts is an idiot.
Happy Thanksgiving from all of us at Armed American Radio Ranch!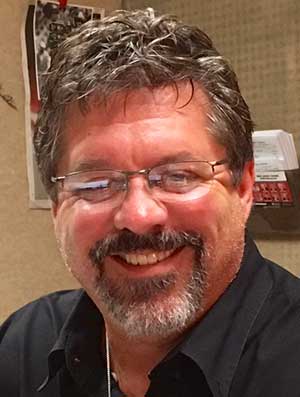 About Mark Walters
Mark Walters is the host of two nationally syndicated radio broadcasts, Armed American Radio and Armed American Radio's Daily Defense with Mark Walters. He is the Second Amendment Foundations 2015 Gun Rights Defender of the Year award recipient and co-author of two books, Lessons from Armed America with Kathy Jackson (Whitefeather Press) and Lessons from UnArmed America with Rob Pincus (Whitefeather Press)