Build Your Own AR-15 Rifle Parts & Components, Check List:
USA – -(Ammoland.com)- Recently AmmoLand News, Aero Precision and Brownells had gun writer Tom Mchale build out one of Aero's DIY Custom Rifle Builder Kits.  You can read the article series here at the following links.
This page is the supporting Tools List and Part List for that build. While we chose the Aero AR15 Builder Set, (not everyone likes arctic camo) you could pick any number of AR 15 rifle parts kits and use the below list of components and all the same gunsmith tools to complete your AR rifle build's upper and lower receivers.
**Click on the product names below to purchase online.
---
Custom AR Upper & Receiver parts that are unique to this AR-15 rifle builder kit. :
---
Basic AR 15 Rifle Kit Gun Parts :
---
All-Purpose AR-15 Riflescope Info: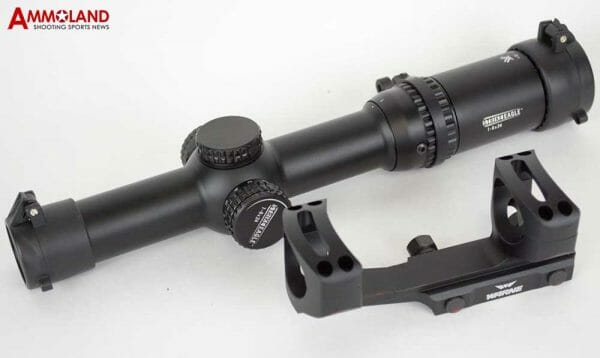 ---
Must-Have AR15 Rifle Builder & Gunsmithing Tools:
These essential gunsmith tools will make your AR rifle build a whole lot more fun and make many gunsmithing tasks much more precise and clean. All these tools will prove useful for years to come as you build out more cool rifles.
---
Need more detailed AR15 rifle assembly instructions or to return to the build page, click here and check out the companion article, "Build Your Own AR-15 Rifle from an Aero Precision AR Builders Kit."