COVINGTON, Ga. -(Ammoland.com)- Tink's, America's #1 Buck Lure, is giving whitetail deer hunters more ways to entice big bucks into range with new lure dispensers, plus new additions to the popular Boost 73 line of attractants.
Get America's #1 scent lure downwind fast with advanced vape technology! The E-Scent dispenser emits up to a remarkable 400 "puffs" of enticing Tink's scent per cartridge.
An included USB charger keeps the battery topped off, while a lanyard makes sure it's always at the ready. Tink's E-Scent comes with a synthetic #69 Doe-In-Ru scent cartridge.
The E-Scent unit with scent cartridge, battery, USB charger and lanyard will be available for $24.99 MSRP. Additional cartridges in synthetic #1 Doe-P, synthetic Trophy Buck and synthetic #60 Doe-In-Rut scents will be available in two-packs with a handy carry case for $9.99 MSRP.
Revolutionary in its simplicity, yet incredibly effective, the new Tink's Dial-A-Dripper screws directly on to any Tink's scent bottle. "Dial" in the number of days to drip, and get ready to hunt.
A combo kit including the Dial-A-Dripper, a neoprene hanger and two bottles of Tink's 4-ounce Power Scrape Starter will be available for $19.99 MSRP. The Dial-A-Dripper unit and neoprene bag will be available for $9.99 MSRP.
The new Tink's Scent Reel holds 1-ounce of your favorite Tink's lure. When ready to hunt, simply lift the wick cap to unreel 10" of lure-soaked wick, and hang. After the hunt, simply wind the wick back on the reel.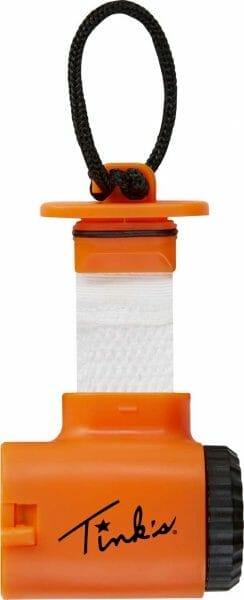 The Scent Reel will be available for $9.99 MSRP. Another exciting wick solution are the new Tink's Scent Sponges, expanding up to three times their size for maximum soaking. Slip the sponge into a scent bottle, soak and hang on a branch, it's that easy. Tink's Scent Sponges will be available in packs of six for $4.99 MSRP.
This year, charge up your hunt with Tink's Boost 73 Power Station! The intense aroma of Boost 73 suspended by the included hanging strap attracts deer from their hiding spots, giving you your best shot, whether it's a trail camera location or hunt stand.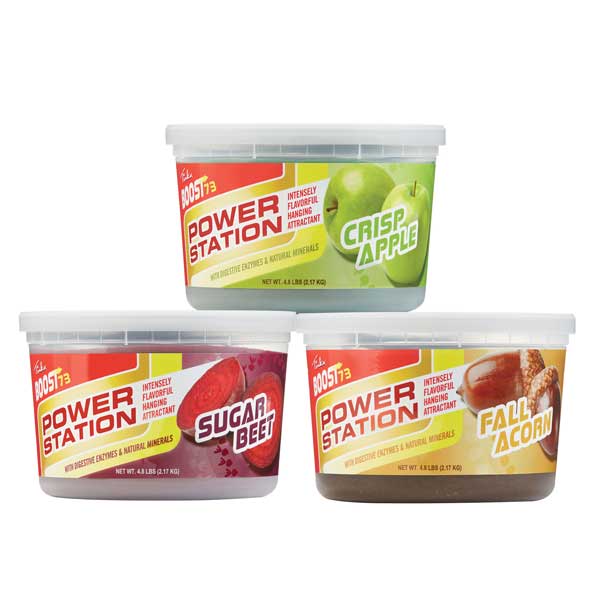 With minerals for antler growth and enzymes supporting healthy digestion, tip the odds in your favor with a Boost 73 Power Station. Available in Acorn, Corn and Sugar Beet flavors for $14.99 MSRP.
See the full lineup of products from Tink's in the Arcus Hunting booth at ATA (booth #5334), January 11-13 and SHOT Show (booth #11019), January 23-26.
About Arcus Hunting:
Arcus Hunting is an acquisition and organic growth platform seeking to build a strong portfolio of leading brands in the bowhunting and archery category. Through its brands, Tink's, Dead Down Wind, Obsession Bows, Ramcat, Trophy Taker, Rack One, and Big Game Butter, Arcus markets and manufactures a range of leading deer lures, attractants, scent control products, premium bows, arrow rests, broadheads, replacement blades, quivers, and other archery accessories.
For more information about these brands or products, visit their website.