U.S.A. –-(Ammoland.com)- Shak Hill has done a lot in his life. Growing up in Louisiana his family didn't have money to send him a private school, so Shak took it upon himself to work odd jobs on farms and horse tracks to pay for his own schooling. After high school, Shak decided to serve the country, and he attended The United States Air Force Academy.
Shak served as a combat pilot in Desert Storm and other places around the globe before being invited back to the US Air Force Academy to instruct the next generation of combat pilots. The next stop on Shak's lustrous military career was to the Presidential Wing at Andrews Air Force Base. Shak finished as one of the two flight commanders in the 457th Airlift Squadron.
After the military, Shak then achieved an MBA in Finance and became a Certified Financial Planner. He wrote two books financial planning to help others to achieve their financial goals. He then became the publisher of at Guiding Light Books, LLC which is located in Virginia and the founder of Guiding Light University, LLC.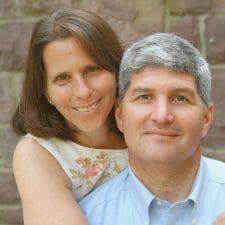 Shak's wife is a cancer survivor. When she was pregnant with their second child, the doctors recommend that they terminate the pregnancy. She refused instead opting to take the medical risk of the pregnancy. Today, their son serves proudly in the US Army.
Shak and his wife have also been the foster parents to 46 children. He has witnessed the dysfunction in the foster care system and made it one of his core issues. He wants to improve the system and therefore improve the lives of the kids in the system.
Shak is currently running in The Republican Primary race for the Virginia tenth Congressional district against the incumbent, Barbara Comstock. He supports the Second Amendment. He is a life member of the Gun Owners of America and has been endorsed by Larry Pratt and Ron Paul. He also has the endorsement of the National Association of Gun Rights (NAGR). I had a chance to ask Shak some questions on why he wants to run for Congress, and his stance on gun rights issues.
---
John: What makes you want to run for Congress?
Shak: Our country is heading in the wrong direction. We are no longer following the Constitution, and the government is hurting the people. President Trump is working for the people, and I want to support him and at the same time, unseat a RINO Republican.
John: What is your experience with firearms?
Shak: Hunted when I was young, started at 12 years old with a shotgun. Now, I own several handguns and long rifles, including a couple suppressors. All of my children and my wife are now comfortable handling firearms, and we go shooting as a family pretty regularly.
John: What does the Second Amendment mean to you?
Shak: The people are the sovereign. The government is restricted by the Constitution, not the people. The Second Amendment is the only protection the people have against an overarching government. History is replete with this reality. Let the Second Amendment stand strong as the only protector of the individual.
John: Are you against a new "Assault Weapons Ban"?
Shak: Yes. I am not only against it, I will fight hard to stop it.
John: The studies show that the Clinton era assault weapons ban did not affect gun violence. Why do you think there are so many calls for a new "assault weapons ban"?
Shak: There is a genuine desire to protect our citizens, children in a school, movie watchers in a theater, and partygoers in a nightclub. We all believe that there should be the ability to enjoy the American Dream without the threat of violence, but the desire to ban weapons is misplaced as that will never cure the ills of those seeking to do harm.
Candidly, the call of those who want Big Government are doing so under the guise of security, and those unfamiliar with history are following along, but in reality, the desire is for the government to control the people.
There is a renewed call to ban bump stocks and limit the size of the magazines. And neither bump stocks or large magazines were used in the Florida shooting. This is a totally disingenuous effort to subvert our [Second Amendment] rights.
John: Do you support raising the age to buy a rifle from 18 to 21?
Shak: No. Constitutional rights apply to everyone. This makes young adults unnecessarily vulnerable, especially young women.
John: What is your stance on universal background checks?
Shak: Not needed. Another nefarious way for the government to have information on the people. What other Creator guaranteed right requires a background check?
John: Do you support banning bump stocks?
Shak: No. Next, they will try to ban other accessories like scopes, flash hiders, sound suppressors, collapsible stocks, bipods, magazines, red dots, and others. It is just another example of liberals chipping away at a Constitutional right.
John: Would you push back against the attacks in Congress on the Second Amendment?
Shak: Yes. Vigorously.
John: Do you support removing suppressors from the Nation Firearms Act?
Shak: Yes. And I support the elimination of the National Firearms Act.
John: Is there anything else you would like Ammoland readers to know?
Shak: The only way to stop a bad guy with a gun is to have a good guy with a gun. When seconds matter, calling 9-1-1 will get you the police there in minutes. Often too late. 98% of Mass shootings take place in Gun-Free Zones. If we are honest with ourselves, then we really need to look at the solutions and not just a knee-jerk [reaction] to banning guns.
John: How can someone find out more about your campaign?
Shak: ShakHill.com to learn more and to sign up for campaign updates.
---
Virginia will hold The Republican Primary on June 12th, 2018.
Voters can find more information on voting in The Republican Primary here.
Voters can find out more about Shak here
They can also follow Shak on twitter
---
About John Crump
John is an NRA instructor and a constitutional activist. He is the former CEO of Veritas Firearms, LLC and is the co-host of The Patriot News Podcast which can be found at www.blogtalkradio.com/patriotnews. John has written extensively on the patriot movement including 3%'ers, Oath Keepers, and Militias. In addition to the Patriot movement, John has written about firearms, interviewed people from all walks of life, and on the Constitution. John lives in Northern Virginia with his wife and sons and is currently working on a book on the history of the patriot movement and can be followed on Twitter at @crumpyss, on Facebook at RealJohnCrump, or at www.crumpy.com.