Tom reviews the Leatherman Wave Plus Multitool .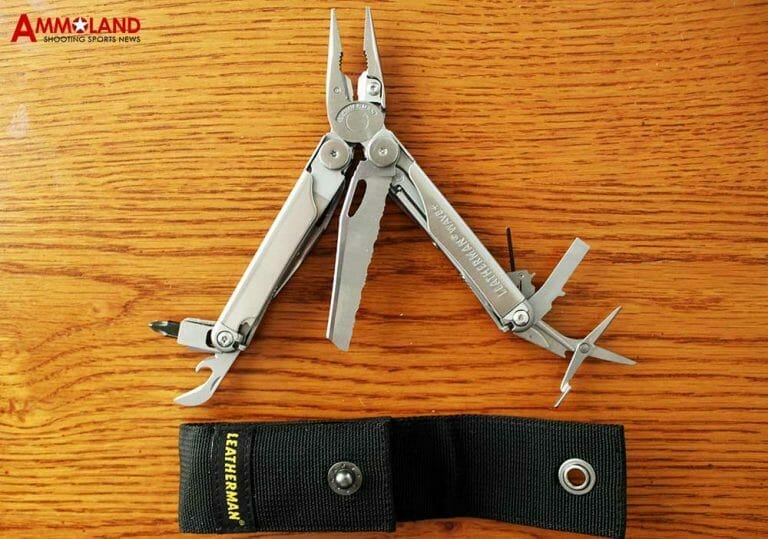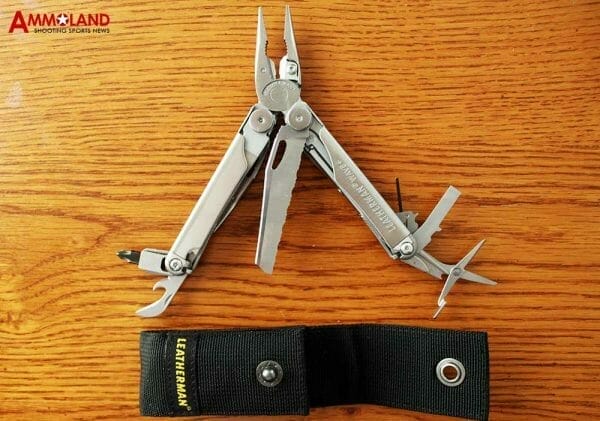 USA – -(Ammoland.com)- I'm not a gizmo, maintenance type of guy but even to someone like me the Leatherman Wave Plus Multitool is a cool tool.
I say I'm not a maintenance type of guy but I guess all of us outdoorsmen have to learn some mechanical skills if we're going to make it out of the backcountry, don't we?
Between running into badger holes and getting stuck, snow drifts, ATV breakdowns, boat motor/gas line problems and the list goes on and on. We have to learn a few maintenance skills if we're going to survive. The other day I was in the desert on a late season elk hunt and ran over a big rock and about knocked the skid plate off the bottom of my truck. It ripped out three ½-inch bolts and curled up the plate.
Or one time I was up in the mountains bear hunting and a stump about knocked my radiator off. It slammed it into a V and about ripped it off. I had to make it to the nearest little mountain town to call for help. Or maybe you just need to do something as simple as hook up the battery to your trolling motor on your Jon boat.
I carry a box with a few tools in my truck but a huge percentage of people now just carry a Leatherman, and there's a reason. You can accomplish a huge amount of your tasks with one. I've only ever owned cheap spin-offs of the classic multi-tool. until recently. Now that I own a real Leatherman I am really impressed.
The Leatherman Wave Plus Multitool  is loaded with features. I just watched a YouTube and the guy Wranglerstar, who is a pretty well known Youtuber say he had someone email and informed him that on bottom of the can opener is a slot that works great for stripping wire. I didn't know that either. I can't wait to show that feature to my buddy Shawn Lee that is a Leatherman guru.
Even at the risk of missing numerous features and having the reading public grill me, I was going to list out all of the features I could find and then I looked at the instructions that came with the Leatherman Wave Plus and the Leatherman website. Wow! The Wave + has 18 features which I copied below.
Leatherman Wave Plus Multitool
420HC Clip Point Knife
420HC Sheepsfoot Serrated Knife
Needlenose Pliers
Regular Pliers
Wire Cutters
Hard Wire Cutters
Wire Stripper
Large Screwdriver
Large Bit Driver
Small Bit Driver
Scissors
Wood/Metal File
Diamond Coated File
Saw
Bottle Opener
Can Opener
8″ | 19cm Ruler
INCLUDED BITS: Phillips & Flat Tip Eyeglasses Screwdriver Bit, Phillips #1-2 & 3/16″ Bit
They make seven different varieties of the Leatherman and between them they offer 33 different features (no one Leatherman has all 33 features…yet). I decided on the Wave + because it is their all-time best-selling model.
I'm sorry if I'm gushing over the Wave +. On product reviews you're supposed to be critical and point out the downfalls and bad points as well as the good. I'm sorry, I'm just not finding any bad features. I love it. And apparently so do a lot of other people. The Wave alone has sold over 10,000,000 units since 1998! Even my librarian daughter owns one. Albeit she was a Hot Shot for a couple of years and all of her crew members wore one.
Well, as usual let's finish with a list of the specs.
Leatherman Wave Plus Multitool  SPECS:
Closed length 4 in
Weight 8.5 oz
Primary Blade Length 2.9 in
25 yr. warranty
Comes with a black nylon sheath
---
---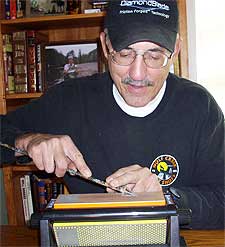 About Tom Claycomb
Tom Claycomb has been an avid hunter/fisherman throughout his life as well as an outdoors writer with outdoor columns in the magazine Hunt Alaska, Bass Pro Shops, Bowhunter.net and freelances for numerous magazines and newspapers. "To properly skin your animal you will need a sharp knife. I have an e-article on Amazon Kindle titled Knife Sharpening for $.99 if you're having trouble"
Some of the links on this page are affiliate links, meaning at no additional cost to you, Ammoland will earn a commission if you click through and make a purchase.