Fairfax, VA – -(Ammoland.com)- On Saturday, March 3rd, the Oregon Legislature adjourned sine die from its 2018 Legislative Session.
Regretfully, one bill infringing upon your Second Amendment rights in Oregon passed the legislature and was signed by Governor Kate Brown on March 5th:
House Bill 4145 expands the class of persons in Oregon that could be prohibited from possessing firearms. This legislation changes existing law so that a broader definition of "family and household members" would be applied to firearm prohibitions for certain misdemeanor offenses and protective orders. In addition, the legislation adds the misdemeanor of stalking to the list of offenses that would result in the removal of Second Amendment rights. The misdemeanor offense of stalking under Oregon statute requires no finding that the individual is a credible threat, and furthermore, requires no use of force or even attempted use of force. Oregon defines this offense to include alarming another individual through unwanted contact.
Thanks to the active involvement of members and Second Amendment supporters, anti-gun Senate Joint Memorial 202 failed to pass. This resolution would have urged the United States Congress to regulate trigger modification devices in the same manner as fully automatic firearms and to define and regulate firearm components and kits.
Thank you to those NRA members and Second Amendment supporters who contacted their legislators this session, and also to all of the legislators that stood strong on protecting Second Amendment rights in Oregon. Your NRA-ILA will be back at the Capitol for the 2019 session, and in the meantime, please stay tuned to your email inbox and www.nraila.org for further updates.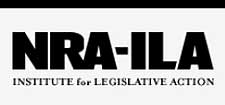 About:
Established in 1975, the Institute for Legislative Action (ILA) is the "lobbying" arm of the National Rifle Association of America. ILA is responsible for preserving the right of all law-abiding individuals in the legislative, political, and legal arenas, to purchase, possess and use firearms for legitimate purposes as guaranteed by the Second Amendment to the U.S. Constitution. Visit: www.nra.org