Tom reviews the Buck 110 Auto Elite Push Button Pocket Knife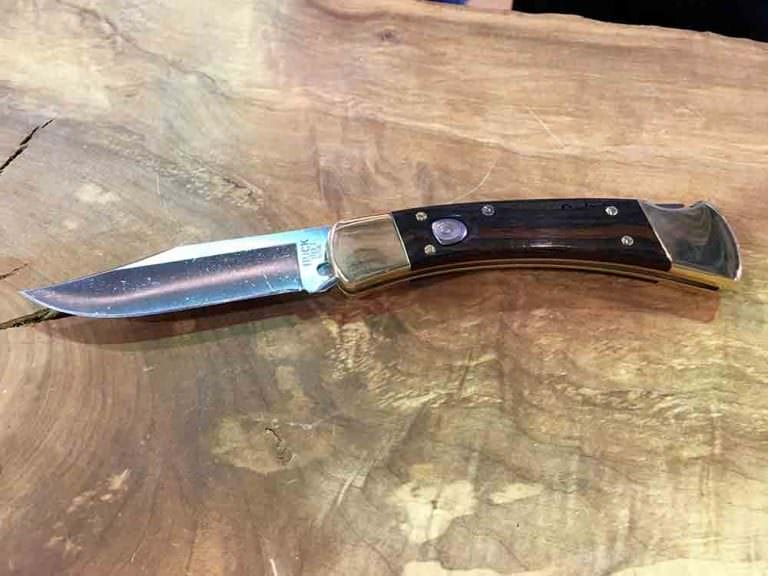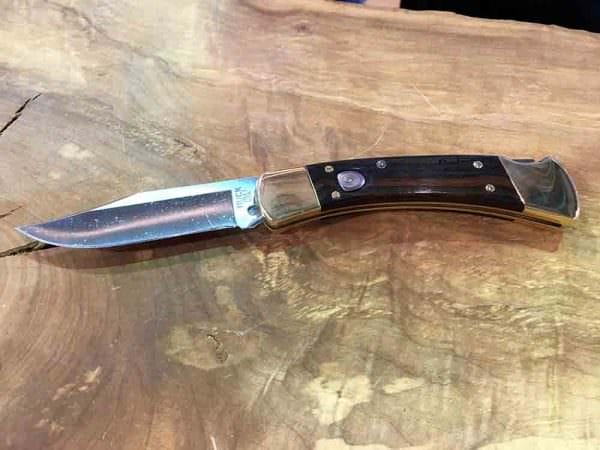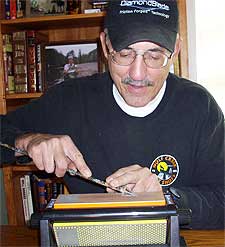 USA – -(Ammoland.com)- While at the 2018 SHOT Show a few weeks ago I had a meeting set up to look at the new products that Buck Knives was introducing this year and then later had dinner with them to further look over their new product line.
One big ticket item for 2018 was their new 110 Auto Elite knife.
I wrote a Product Review a couple of months ago on Buck's famous 110 folder, which in my mind was the first real folding lockblade and put Buck Knives on the map. Now they're taken it a step further and evolved it into an Auto folder.
I get paid good money to write full articles but on this one I could sum it up with my youngest daughter's comments when I opened the box and showed her the new Buck 110 Auto Elite knife I'd just received.
"Wow, that knife is sweet daddy!" Kinda my feelings and I'm sure will be yours once you've handled it.
In product reviews I'm supposed to point out the good and the bad features. So far after handling it for two days and sleeping with it last night I can only point out good features. It has the stout, heavy feel of the original 110 and comes with a stoutly built leather sheath that you've grown accustomed to receiving with a Buck knife.
One thing different that you'll notice right away as to compared to the old 110, on the 110 Auto they've used black G10 for the handle with a rough surface which aids in gripping in wet conditions (I doused it in water to test). Secondly, instead of the brass colored bolsters this one has nickel silver bolsters which I think looks nice with the black handle. I think it makes for a nice-looking knife.
The blade is made out of advanced steel, S30V which contains carbon as well as high amounts of Chromium, Molybdenum and Vanadium which combines to aid in good edge retention, high ductility combined with corrosion resistance. It is double tempered to reach a Rockwell hardness of Rc59.5-61.
Buck cautions on their website that it is extremely difficult to sharpen but I'm going to be totally surprised if I can't sharpen mine on my Smith's Fine Diamond stone. We'll see.
Above I said I couldn't find a fault with it, I guess being honest though the only thing that worries me about carrying it, which is something I fear with all auto knives is that it may get hit and open in my pocket. (Refer to a previous weeks article covering Stockman knives and cutting bull calves. ).
But, the thing that makes me comfortable about carrying this one is that it comes with a sheath. That will protect me. Plus, even if I got hit hard enough to open it, it'd still stay shut due to being in the sheath.
As we close, check out the 110 Auto Elite. I think you'll like it. And as normal we'll close with the Specs and a touch of restrictions.
Buck 110 Auto Elite Push Button Pocket Knife SPECS:
**Please Note: The sale of the 110 Auto is subject to restriction by the laws of many states and territories in the United States and by Federal law. Federal law also restricts the interstate shipment of these knives except to certain customers. The federal restrictions are described in 18 U.S.C. § 1716(9) (as amended) and 15 U.S.C. §§ 1242, 1243 and 1244 (as amended).

This knife is prohibited under the Criminal Code of Canada, Part 3 Firearms and other Weapons, Section 84 and cannot be shipped into Canada.
BLADE THICKNESS: .120″
BLADE LENGTH: 3 3/4″ (9.5 cm)
WEIGHT: 7.3 oz
HANDLE: G10 with brushed nickel silver bolsters
CARRY SYSTEM: Sheath
ORIGIN: Made in the USA
About Tom Claycomb
Tom Claycomb has been an avid hunter/fisherman throughout his life as well as an outdoors writer with outdoor columns in the magazine Hunt Alaska, Bass Pro Shops, Bowhunter.net and freelances for numerous magazines and newspapers. "To properly skin your animal you will need a sharp knife. I have an e-article on Amazon Kindle titled Knife Sharpening for $.99 if you're having trouble"
Some of the links on this page are affiliate links, meaning at no additional cost to you, Ammoland will earn a commission if you click through and make a purchase.