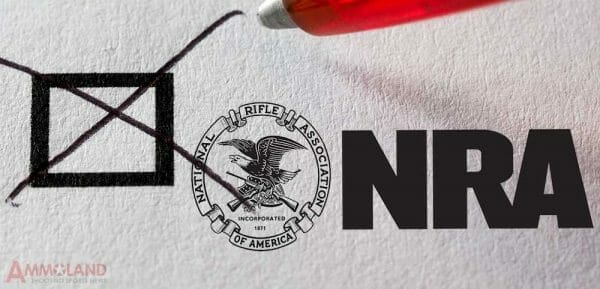 USA – -(Ammoland.com)- The unofficial election results for the 2018 NRA Board member elections have been leaked. Did your pick for NRA board make the cut?
Below are the standings as shown in the final draft report from the NRA's election advisory firm. The official results and vote tallies will be released in the Committee on Elections report at the Annual Meeting of NRA Members.
ELECTED TO THREE-YEAR TERMS (endorsed by AmmoLand News)
1) Ronnie Barrett
2) Carrie Lightfoot
3) Wayne Anthony Ross
4) Duane Liptak, Jr.
5) Julie Golob
6) Don Saba
8) Carolyn D. Meadows
10) Robert A. Nosler
11) Kim Rhode
12) William H. Satterfield
13) Edie P. Fleeman
14) Owen Buz Mills
15) Kristy Titus
16) Bill Miller
17) Maria Heil
18) John C. Sigler
19) Scott L. Bach
20) Dean Cain
21) William A. Bachenberg
22) Il Ling New
23) David G. Coy
24) Joel Friedman
25) David A. Keene
ELECTED TO A TWO-YEAR TERM
NOT ELECTED
27) Paul D. Babaz
28) John L. Cushman
29) Adam Kraut
30) Grover G. Norquist
31) Robert J. Wos
32) Herbert A. Lanford, Jr.
33) Mark Humphreville
34) Stephen R. Plaster
35) Al Cardenas
Editors NOTE; This is an unoffical tally and AmmoLand News will update readers when we get an offical report from NRA.
Not happy with the results? Make sure you join the NRA so you can vote in the next NRA Board Member election.