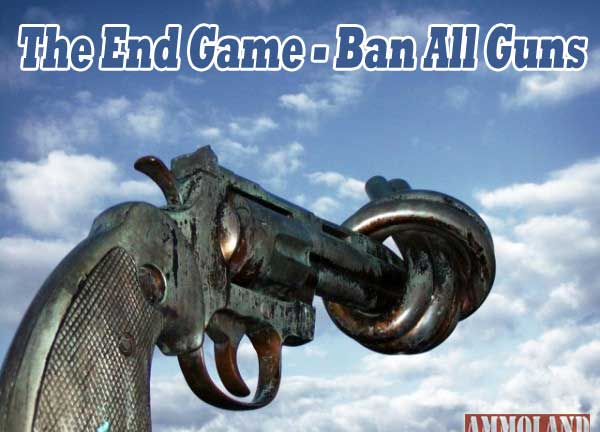 Illinois – -(Ammoland.com)- We are down to the last four days of regular Illiniois session. There is an all-out push to pass something, anything, in the wake of recent tragedies in the news.
One man in Nevada, maybe the only person in the whole world, commits a heinous act with a firearm accessory and now there is call to ban that item for all the law-abiding Illinois gun owners – gun owners who DID NOT commit the crime. Failure to comply gets you a felony and up to 30 years in prison under one proposal.
That's higher than 2nd degree murder and comparable to 1st degree murder.
A mentally ill student in Florida goes on a rampage after the FBI and local officials ignored warnings. Now there is call for an increased waiting period to purchase a firearm for all the Illinois gun owners – gun owners who DID NOT commit the crime.
Straw purchasers buy guns and sell them illegally after leaving the store – they get a slap on the wrist when caught and some do no jail time Then, anti-gun legislators want to put onerous, burdensome and redundant regulations on the lawful firearms dealers who are licensed and monitored by the federal government. Illinois Legislators have written vague, broadly written bills that would cause the closing of many, if not most, of our hometown gun shops.
AND – anti-gunners are still trying to register firearms and firearm owners. An amendment to SB337 Gun Dealer Licensing bill includes:
"A transferee shall not be criminally liable under this Section provided that he or she provides the Department of State Police with the transfer records in accordance with procedures established by the Department. The Department shall establish, by rule, a standard form on its website.".
We've seen this time and again. An option becomes a mandate. A mandate becomes a criminal act. There are a lot of reasons to oppose SB337 Firearm Dealer Licensing, but this provision alone is more than enough to call your legislators and tell them WE ARE NOT GOING DOWN THIS ROAD that leads to registering private sales or possession of firearms.
URGENT –
Call your IL legislators first thing Tuesday morning. Firmly tell them to vote NO on any bill that further restricts the rights of law-abiding firearm owners. Tell them firearm owners are tired of being penalized for crimes committed in other states, tired of having our rights stripped from us all for the sake of, "We have to do something", regardless of the fact it will do nothing to stop the acts of criminals. Be heard, stand firm. It is urgent that you make the call. That goes ten-fold if you live in a suburban area. Your Constitutional rights are not safe, they are under attack by the very legislators you elected to protect your rights – make the call!
---
About IllinoisCarry.com:
The IllinoisCarry forum was started in April 2004. The idea was that Illinois needed a central location to communicate ideas and information regarding 2nd Amendment issues in Illinois. There are many organizations in Illinois working to protect our 2nd Amendment Rights. Working with these groups IllinoisCarry has become the central location for information and Action Alerts. IllinoisCarry will not endorse political candidates. We simply provide information so voters can make informed decisions. Our goal is to join the other 48 states that allow their citizens to carry concealed firearms. We encourage you to register on our forum and join the fight for your 2nd Amendment Rights in Illinois.
Visit their website.