Columbia, SC –-(Ammoland.com)- Panteao Productions is happy to announce the release via online streaming of Make Ready with Viking Tactics: Pistol 1.5 with Kyle Lamb & Chili Palmer.
This video gives the shooter the needed expertise to use your pistol in a confrontational situation. This video is designed for shooters who are comfortable handling their weapon but would like to push beyond their current limits. Topics covered include pistol positions, grip, trigger finger, weapon retention, the fighting stance, refining the draw, using a red dot, driving the gun, mindset, malfunction drills, barricade work, drawing from concealment, shooting around vehicles, shooting from distance, and drills like the Pistol Half & Half, Tri-Lambda, Zig-Zag, and much more.
Sergeant Major (retired) Kyle Lamb, the Founder and President of Viking Tactics, spent over 21 years in the United States Army, with over 15 of that in Special Operations SMU. He has participated in many conflicts including Desert Storm, Bosnia, Iraq, as well as in the battle made famous by the movie Black Hawk Down in Mogadishu, Somalia. Craig "Chili" Palmer, a VTAC instructor, served 25 years in the U.S. Army as Special Operations where he served with Kyle and gained knowledge of firearms and tactics from over 13 deployments to Afghanistan and Iraq.
The video can be watched online via a PC or Mac, on a smartphone or tablet using the Panteao Make Ready Android and iTunes apps, or on your television on the Panteao Make Ready channel on either Roku, Amazon Fire TV or Apple TV. For more information on how to stream the Panteao videos, visit here.
The Digital Download and DVD versions of the video will be available May 30th. For more information on this video and to watch the trailer, visit Panteao.
---
About Panteao Productions: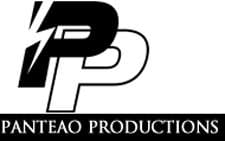 Panteao is a video production company based out of South Carolina. With a team of seasoned crew members with a wealth of experience in filmmaking, Panteao produces the highest quality firearms training videos, survival videos, exercise videos, industrials, commercials, and television shows. For more information about Panteao, visit http://panteao.com/about-us