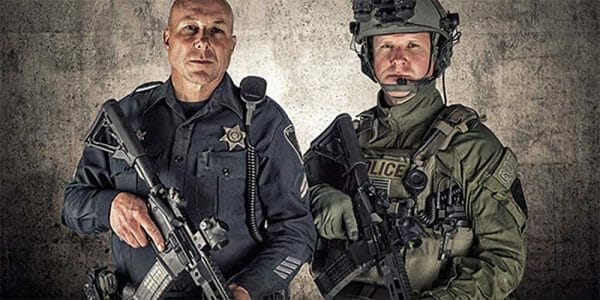 BOISE, Idaho –-(Ammoland.com)- Caracal USA proudly announces the Caracal Officer Program (C.O.P.), offering discounted pricing on Caracal firearms and accessories to qualified military, law enforcement, and public service professionals.
Eligibility for the Caracal Officer Program:
Active and retired federal, state, and local law enforcement officers
Employed and retired corrections officers
Active duty, retired and honorably discharged military personnel
Active and retired firefighters and rescue personnel employed by a government agency
Accepted forms of Proof of Eligibility include any of the following:
Current government agency employee ID card
Military ID Card
Employment verification letter issued on company or agency letterhead
Eligibility processing may take up to 45 days. Approved applicants will receive an email notification informing the applicant of an "approved" status.
Purchase & Payment
Acceptable forms of payment include all major credit cards, certified check, postal money order, cashier's check, and ACH transfer. Payment must be made by the approved individual.
The purchaser must provide Caracal USA with contact information for the designated FFL dealer facilitating the firearm(s) transfer.
C.O.P. discounts are for approved individuals only and discounted items cannot be sold. Purchases are limited to two (2) firearm purchases per calendar year.
Interested individuals are encouraged to visit www.caracalusa.com/cop to view the program details, price list and order form.
"Caracal USA is a strong supporter of America's law enforcement, military, and public service personnel. These men and women have dedicated their careers to protecting and serving the citizens and communities we live in. As a small token of gratitude for the work they do each day, we're offering generously discounted pricing to those individuals who meet eligibility requirements," said Caracal USA Commercial Director, Brian Leslie.
The Caracal CAR814 A2 and CAR816 A2 rifles have aroused serious interests from law enforcement and police departments across the United States. Caracal® rifles are currently used by various government agencies around the world.
The Lights, Sights & Lasers (LSL) tour, of which Caracal USA is a platinum sponsor, features world-renowned law enforcement trainer Wes Doss, and is a key vehicle for introducing Caracal firearms to the law enforcement community. Officers and students attending these FREE accredited training sessions are provided with the opportunity to shoot Caracal® firearms on the range and are presented with information about the features and benefits that Caracal® products offer.
The Action Target Law Enforcement Training Camp (LETC) is yet another law enforcement training event that Caracal USA proudly attends and supports, presenting officers and students with the opportunity to learn about Caracal firearms and shoot them on the range.
Stay informed about Caracal products and services by visiting www.caracalusa.com. Follow Caracal USA social media on Facebook and Instagram.
---
ABOUT CARACAL

Headquartered in Abu Dhabi, UAE, Caracal International is the region's leading OEM small arms producer. https://caracal.ae
Caracal USA is a wholly owned subsidiary of Caracal International and the exclusive importer and manufacturer of Caracal products in the United States. https://caracalusa.com