Oops! Governor Murphy Forgets To Exempt Veterans From Magazine Ban!
Pandering "Mistake" Exempts Retired Police, But Not Retired Military. Equal Protection Violation May Bring Down Ban. No One Should Receive Special Treatment Under the Law.
New Jersey – -(Ammoland.com)- As they clamored to ban standard capacity firearms magazines and turn one million law-abiding citizens into criminals with the stroke of a pen, NJ Governor Phil Murphy and legislators silenced objections from law enforcement by exempting retired police from the ban. But they made a "mistake" in their pandering strategy that could prove fatal to the new law – they failed to also exempt military veterans from the 10-round limit.
Their pandering blunder reveals a serious violation of equal protection under the 14th Amendment of the U.S. Constitution: an arbitrary privilege afforded to one group cannot be denied to others who are similarly situated. Retired police and military veterans both have civilian status – the same status as every one of New Jersey's one million gun owners.
Exempting retired police over veterans, and also over the entire civilian population itself, violates equal protection.
"Lawmakers thought they were pre-empting a groundswell of law enforcement opposition to the magazine ban by exempting retired police," said Association of New Jersey Rifle & Pistol Clubs Executive Director Scott Bach. "Instead, they created a vulnerability that threatens the very existence of their precious new law, and Association of New Jersey Rifle & Pistol Clubs is making the most of that vulnerability."
Association of New Jersey Rifle & Pistol Clubs's pending lawsuit to overturn the magazine ban highlights this equal protection violation, along with other constitutional infirmities of the law. In a recent request for a preliminary injunction halting implementation of the ban, ANJRPC quotes the 9th Circuit Court of Appeals, which found in a similar case (Silveira v. Lockyer) that a "retired officers exception arbitrarily and unreasonably affords a privilege to one group of individuals that is denied to others." A ruling on the request could come as soon as this month.
"Military veterans, like the rest of the civilian population in New Jersey, have now been relegated to second-class status and placed at a significant disadvantage when it comes to defending their lives against criminals and gangs – who ironically will ignore the ban and be armed to the teeth," said Bach.
The fact of the matter is that no one should receive special treatment under the law. Those sworn to serve and protect, whether in law enforcement or the military, should refuse to be silenced by pandering politicians when it comes to infringement of everyone else's constitutional rights.
As our hypocritical lawmakers continue to enjoy the protection of armed security details exempt from the magazine ban, Association of New Jersey Rifle & Pistol Clubs would like to take this opportunity to wish the rest of us – who are left to fend for ourselves with emasculated tools – a very safe and happy Fourth of July.
Please watch for future alerts on the progress of the mag ban lawsuit.
SUPPORT THE LAWSUIT CLICK HERE TO DONATE!
Please forward this email to every gun owner you know, and if you don't already receive alerts from ANJRPC, please subscribe to our free email alerts for the latest Second Amendment breaking news and action alerts.
---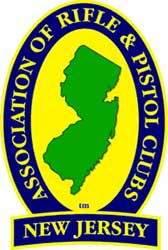 About Association of New Jersey Rifle & Pistol Clubs:
The Association of New Jersey Rifle & Pistol Clubs is the official New Jersey affiliate of the NRA, and is New Jersey's oldest, largest, and most effective Second Amendment advocacy organization.