South Africa – -(Ammoland.com)- Over the last two weeks there have been various rumours about expired firearm licences and the surrendering of firearms, but to date no directive has been received from the National Commissioner.
There is currently litigation pending, firstly brought by the South African Arms and Ammunition Dealers Association (SAAADA), which application deals with issues relating to dealers and then also administrative issues affecting all firearm licence holders, and secondly, an application was recently brought on an urgent basis by GOSA which is due to be heard in the week of 23rd July 2018.
Gun Owners of South Afrcia (GOSA)'s application deals directly with the consequences of the Constitutional Court judgement and the inability by SAPS (South African State Police) to implement or deal with the 430,000 plus persons with expired firearm licences. GOSA's application also requests that the court grant an interdict against SAPS, and the surrendering of firearms.
More detail with respect to these two applications will be distributed in due course.
What has also transpired during last week is that on Monday, 9th July 2018, the Minister of Police Mr Bheki Cele, stated on Radio Jacaranda, that because of logistical reasons SAPS are unable to implement the Constitutional Court decision, and further that persons with expired firearm licences do not have to surrender their firearm to the police as there is an amnesty pending.
SAGA will be addressing the National Commissioner as well as the Minister of Police about the Minster's announcement on the radio, and SAGA will liaise with various members of Parliament with respect to whether the amnesty is back on track.
SAGA is still considering whether or not to take legal action, and in this respect if any of our members receive any request, whether written, verbal or otherwise, from SAPS to surrender their firearms, we would appreciate if you could immediately contact our offices at [email protected] so we can assist where required as well as utilise the matter for possible further action against the police.
We will keep all our members updated as matters develop.
The SAGA Trust
P O Box 35203
Northway 4065
South Africa
---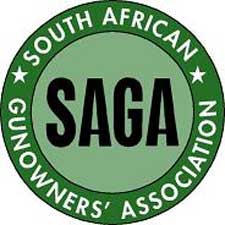 About South African Gunowners' Association:
The South African Gunowners' Association (SAGA) is a non-profit, non-discriminatory organization, whose sole purpose is to represent the interests of all people who embrace the principles of safe and responsible ownership and usage of firearms for sport, recreation, hunting and self-defence.
For more information, visit:www.saga.org.za