Hold Onto Your Magazines – We Anticipate a Decision. On our Injunction Motion in September, detailed guidance to follow after.
New Jersey – -(AmmoLand.com)- It has been a busy summer for Association of New Jersey Rifle & Pistol Club's federal legal challenges to New Jersey's magazine ban and unconstitutional carry laws. There has been significant activity in both lawsuits, and the following updates have been provided by attorney Dan Schmutter, Esq., who is local counsel in both cases:
NORMAL MAGAZINE BAN CASE
The U.S. District Court held evidentiary hearings over three days during the week of August 13th on ANJRPC's application for a preliminary injunction in the lawsuit to strike down New Jersey's new magazine ban (which prohibits the possession of magazines with a capacity over 10 rounds). The injunction application seeks to put the new law on hold while the case is decided.
The Court heard testimony from three of the State's witnesses and then finished up the week hearing testimony from our expert witness, Florida State University Criminologist Professor Gary Kleck.
The State's witnesses offered various opinions on the nature and use of magazines with a capacity of greater than 10 rounds. Cross-examination of the State's witnesses was thorough and crisp, and the Judge was engaged and attentive.
Professor Kleck testified that depriving law-abiding gun owners of standard capacity magazines holding over 10 rounds will not only not reduce mass shootings, but will also make lawful self-defense more difficult. He also addressed the opinions of the State's witnesses, identifying flaws in their data and reasoning.
The parties are scheduled to submit closing briefs on the injunction motion on September 4, followed by telephonic oral argument on September 6.
[Important Note from ANJRPC: We have received numerous inquiries from gun owners asking for guidance on what to do with their magazines. ANJRPC will issue detailed guidance once we have a decision on the injunction motion, and we suggest that gun owners await that decision before doing anything with their magazines over 10 rounds. In the meanwhile, gun owners are cautioned not to use, transport, or attempt to purchase magazines over 10 rounds – all of which are prohibited and could result in serious criminal charges. Please see prior guidance from gun rights attorney Evan Nappen on this subject.]
RIGHT TO CARRY LAWSUIT: Carry Lawsuit Moving Through Federal Appeals Court
Association of New Jersey Rifle & Pistol Club's federal lawsuit Rogers v. Grewal, challenging New Jersey's carry law, is moving forward. In May, as expected, the District Court dismissed the case, stating it was bound by a previous decision of the U.S. Court of Appeals for the Third Circuit, Drake v. Filko, upholding the law. We then filed an appeal with the Third Circuit in June.
In July, we asked the Third Circuit panel assigned to the case to rule on the appeal "summarily," without briefing or argument, again on the ground that the panel is already bound by the decision in Drake. We argued that Drake was wrongly decided but that a Third Circuit panel does not have authority to change that ruling. Instead, only the full complement of all Third Circuit judges, sitting together (known as "en banc"), or the U.S. Supreme Court, can overrule Drake. The attorneys for the State agreed, and we are currently awaiting a decision on our motion asking the Court to rule summarily.
Whatever happens, the case will inevitably work its way toward possible consideration in the U.S. Supreme Court.
Both the magazine ban case and the right to carry challenge were filed with the assistance of the National Rifle Association. ANJRPC thanks the NRA for its incredible support, which made both lawsuits possible. Association of New Jersey Rifle & Pistol Clubs also thanks to the law firm of Cooper & Kirk, and attorney Dan Schmutter, for their incredibly hard work in these cases.
CLICK HERE TO DONATE TO THE CASE!
Please forward this email to every gun owner you know, and if you don't already receive alerts from ANJRPC, please subscribe to our free email alerts for the latest Second Amendment breaking news and action alerts.
---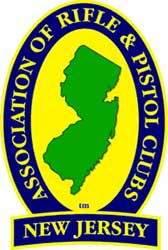 About Association of New Jersey Rifle & Pistol Clubs (ANJRPC):
The Association of New Jersey Rifle & Pistol Clubs is the official New Jersey affiliate of the NRA, and is New Jersey's oldest, largest, and most effective Second Amendment advocacy organization.