U.S.A. –(Ammoland.com)- "Today, we filed a lawsuit against the Federal Bureau of Investigation over a Mandalay Bay FOIA [Freedom of Information Act] request that the FBI denied," Stamboulieh Law, PLLC announced in a Thursday media advisory.
Firearms designer and Historic Arms, LLC President Len Savage is the plaintiff in the complaint that charges "Defendant FBI is unlawfully withholding records requested by Plaintiff pursuant to 5 U.S.C. §552." As reported by this column in April:
The FBI has responded. They claim they have no way of knowing how many "bump stocks" have been used in crimes and the FOIA law doesn't require them to be responsive.
"Contrary to the FBI's position, in a similar FOIA to the Bureau of Alcohol, Tobacco, Firearms and Explosives, the ATF responded almost immediately and has currently produced thousands and thousands of responsive documents," attorney Stephen Stamboulieh noted.
The latest revelation from those productions, reported Wednesday by AmmoLand Shooting Sports News, was a surprising admission by ATF:
"[O]n-scene ATF personnel were not allowed to physically examine the interior of the weapons for machinegun fire-control components or known machinegun conversion devices… [Emphasis in original]"
Another reason given by the FBI for denying information was "ongoing 'law enforcement proceeding,'" Stamboulieh observed. "The Las Vegas Metropolitan Police Department basically said 'case closed,' so, what is … proceeding?"
"It makes one wonder, why is the FBI not providing information about the case when, according to LVMPD, the shooter 'acted alone' and has no motive?" he asked.
---
About David Codrea: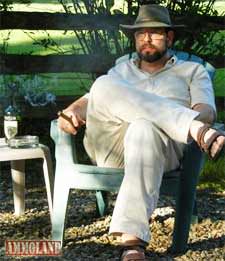 David Codrea is the winner of multiple journalist awards for investigating / defending the RKBA and a long-time gun owner rights advocate who defiantly challenges the folly of citizen disarmament.
In addition to being a field editor/columnist at GUNS Magazine and associate editor for Oath Keepers, he blogs at "The War on Guns: Notes from the Resistance," and posts on Twitter: @dcodrea and Facebook.