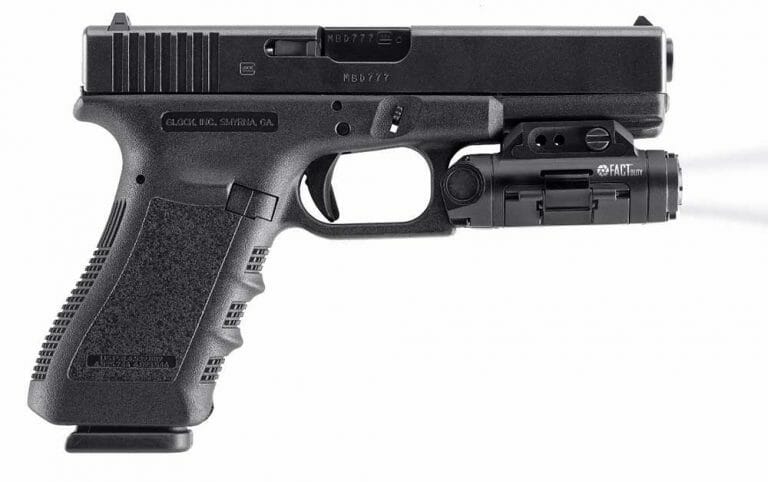 MINNEAPOLIS, Minn. –-(Ammoland.com)- Viridian Weapon Technologies announces that the West Hennepin Public Safety Department located just outside of Minneapolis, Minnesota has deployed the FACT Duty™ Weapon-Mounted Camera (WMC™) to all of its officers. Viridian and West Hennepin will hold a joint press conference to discuss this milestone on Thursday, August 16 at 10:00 a.m. at the West Hennepin Public Safety Headquarters in Independence, Minnesota.
The FACT Duty fits officer weapons and holsters and records automatically, providing an unobstructed view from the end of an officer's firearm. The need for this product continues to be validated in current events throughout the United States and locally in Minnesota.
"For our department, the FACT Duty just makes sense," said West Hennepin Chief of Police Gary Kroells. "This gives us the coverage we need and fits our budget. We looked at Body Cams but their administrative requirements and data management made them impractical for us. The FACT Duty will provide clear evidence if an officer is forced to use their service pistol. We were one of the pilot programs for this product and made our decision based on training and field data."
Viridian has created an important new category for law enforcement with the introduction of the FACT camera. This unique Weapon-Mounted Camera provides an unobstructed view of critical use-of-force events from the end of the firearm, addressing limitations officers can face with body cameras. The highly advanced WMC employs a 1080p full-HD digital camera with a microphone and 500 lumen tactical light. Viridian's proprietary INSTANT-ON® technology automatically activates the camera and microphone whenever the officer draws the firearm from its holster. Not only does this eliminate risk of failure to manually turn on the camera during a critical event, but it also keeps the officer from fumbling with cumbersome equipment.
"We're happy to provide a solution for West Hennepin Public Safety that meets their needs," said Viridian President and CEO Brian Hedeen. "Current events point to the fact that body and dash cameras alone are inadequate, and because of this, more than 250 police departments around the country are in the process of testing and implementing FACT Duty WMCs. These WMCs provide an unfettered perspective for officer-involved shootings and other use-of-force incidents, and our products help show what really happened."
Easy Implementation
FACT WMCs do not require the purchase of supplemental equipment or services and are designed exclusively to answer the needs of today's officers. The WMC generates just a small fraction of the data to manage compared to other law enforcement recording options because it only records when the officer's weapon is drawn. This results in significantly lower comparative data management costs. The WMCs fit on existing standard-issue firearms and fit seamlessly in multiple duty holster platforms. The cameras feature a recording time of over three hours to handle virtually any scenario. They also incorporate secured data access and are easily rechargeable.
Body and dash cameras were not designed to capture officer-involved shootings. However, Viridian WMCs were designed specifically for this purpose.
Category Creation and Importance Today
The need for this technology was recognized several years ago. While the product was in development, events continued to unfold that only increased the urgency for Weapon-Mounted Cameras for police officers across America. Viridian's home state of Minnesota has been in the spotlight for these events.
Only miles from Viridian's headquarters, City of St. Anthony police officer, Jeronimo Yanez, fatally shot Philando Castile. Yanez was eventually acquitted in the case, but it was the source of violent outbreaks and massive protests and still fuels anti-law enforcement sentiment today. It has now been nearly a year since the Justine Damond shooting in Minneapolis in which the police officers' body cameras were not even activated. Officer, Mohamed Noor, has since been charged with murder. Further developments in the Damond case now have the City facing a massive lawsuit based partially on the Body Cams not being activated rather than the shooting itself.
"As we closely monitor these events around the country along with the aftermath when affected parties do not believe justice was served, we realize that our solution cannot be implemented soon enough by more departments," said Matthew Plowman, General Counsel at Viridian. "Much of the controversy, like in so many past incidents and trials, was what the officer saw when pulling the trigger. The FACT Duty is a tool to provide objective evidence both for potential legal proceedings and police communication to the general public to help eliminate the uncertainty in officer-involved shootings that is the source of much conflict."
More information on FACT Duty WMCs can be found at ViridianWeaponTech.com/FACT-Duty-Learn-More.
---
About Viridian Weapon Technologies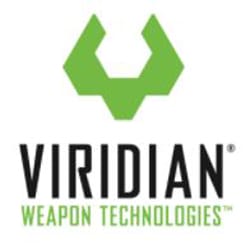 Headquartered in Minneapolis, Minnesota, Viridian Weapon Technologies is devoted to applying cutting-edge technology to design compact, powerful self-defense products for the civilian, military and law enforcement markets. Viridian® is the leader in weapon-mounted technology and responsible for a number of firearm innovations including green and red laser sights, LED weapon-mounted illuminators and several shooting accessories including the Tacloc® Holsters. Viridian products are designed and built in the USA. More information is available at www.ViridianWeaponTech.com.