USA – -(AmmoLand.com)- This is a blade that is long overdue. Whether you are in the scrub oak country of western Pennsylvania or the rainforest of the northwest, there are times that you get into brush that calls for a blade big enough and tough enough to cut through it all. Most of us do not carry machetes with us when we venture into the wilderness and our regular belt knives just won't cut it (pardon the pun).
Karen Hood, who resides in Coeur D'Alene, Idaho recognized that problem and set out to design a blade that would take care of the toughest brush. Her chopper size wise falls between a "standard" machete (whatever that is) and a belt knife in size.
The Chopper is well designed, utilizing principles of ergonomics and physics, which makes it capable of delivering maximum force to the point of impact. Those design criteria are a bit foreign to those of us who never took those classes in college; however, the end result is a blade that is comfortable to use and efficient in completing whatever task it is asked to complete.
As a side note, the handles can be removed and the tang wrapped with paracord if you prefer. I'll keep it the way it is, as Karen knew what she was doing when she designed this blade. And, CRKT has included a tough stitched and rivet reinforced nylon sheath with the Chopper.
The specifications of the KHC Karen Hood Chopper Knife are:
Blade Length: 9.125 in. (231.78 mm)
Blade Steel: 1095 High Carbon Steel, HRC 56-58
Blade Finish: Corrosion Resistant Powder Coating
Blade Thickness: 0.197 in. (5.0 mm)
Weight: 15.5 oz.
Handle: Polished Resin Infused Fiber
Sheath: Stitched/rivet reinforced nylon
Overall Length: 15.199 in. (386.05 mm)
The Karen Hood Chopper is a true fixed blade survival knife that should be a part of your kit if you are venturing into the wilderness. Good blades are not cheap, and neither is the KHC.
With an MSRP of $375, it may give some of you pause… BUT, remember. The great outdoors can be very brutal and unforgiving. You only have one life, and isn't it better to have a blade like Karen's and not need it than need it and not have it?
---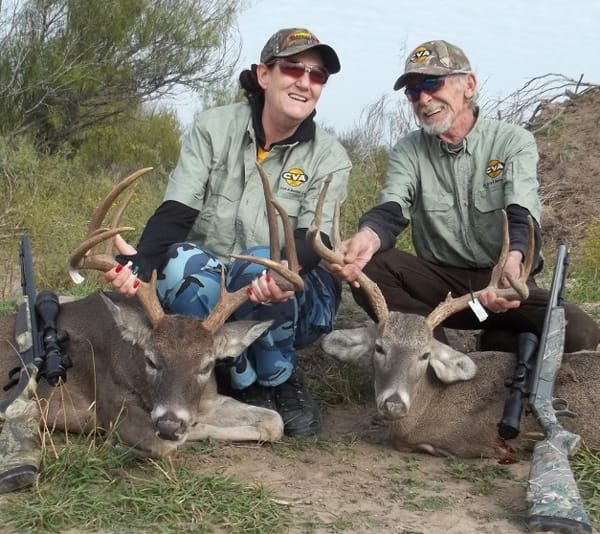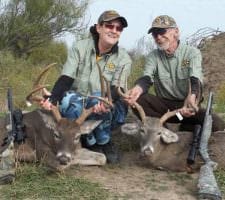 About Jim and Mary Clary:
Jim and Mary Clary have co-authored over six hundred published articles (and counting) on shooting and hunting. You can read many of them on AmmoLand News.
Some of the links on this page are affiliate links, meaning at no additional cost to you, Ammoland will earn a commission if you click through and make a purchase.