Appeal Likely to Continue to Supreme Court.
New Jersey – -(AmmoLand.com)-  The appeal of New Jersey's gun magazine ban is still pending before the U.S. Court of Appeals for the Third Circuit, but because there are only 10 days before gun owners are required to comply with the ban, Association of New Jersey Rifle & Pistol Clubs has released a 4-page guide for gun owners to comply with the ban by its mandated deadline of December 10, 2018.
The guide reveals non-obvious, lawful methods to continue owning magazines that hold between 11 and 15 rounds without modifying them, in addition to covering the conventional compliance options under the mag ban.
It is critical that all NJ gun owners read this guide and comply with the mag ban law by December 10, 2018. Failure to timely comply is a serious crime that could result in imprisonment, fines, and loss of gun rights nationwide, and nearly all gun owners are affected by this law.
View or download copies of the guide here.
ANJRPC Guide To Comply With NJ Magazine Ban
The guide was co-authored by Association of New Jersey Rifle & Pistol Clubs Executive Director and Attorney Scott Bach and Attorney Evan Nappen (who literally wrote the book about NJ gun law). It contains critical information that every gun owner needs right now in order to comply with the ban before the last day for compliance of December 10, 2018.
Regardless of the outcome of this middle-level appeal before the Third Circuit, the appeal will likely wind up in the U.S. Supreme Court, and ANJRPC will be taking every available step to get it there.
SUPPORT THE LAWSUIT CLICK HERE TO DONATE!
Please forward this article to every gun owner you know, and if you don't already receive alerts from ANJRPC, please subscribe to our free email alerts for the latest Second Amendment breaking news and action alerts.
---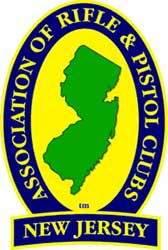 About ANJRPC: The Association of New Jersey Rifle & Pistol Clubs is the official New Jersey affiliate of the NRA, and is New Jersey's oldest, largest, and most effective Second Amendment advocacy organization. www.anjrpc.org