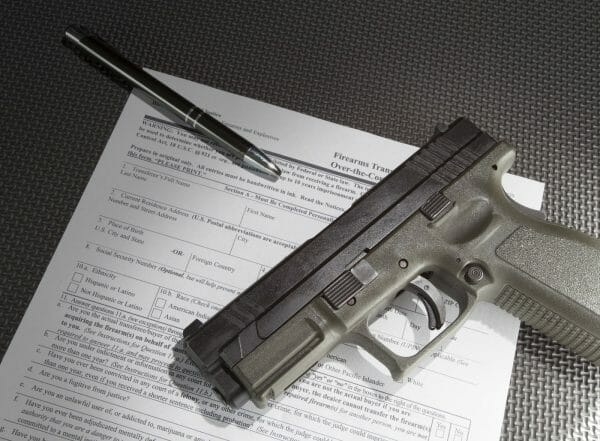 Washington, DC – -(AmmoLand.com)- Good Afternoon,
Please remember, due to the Christmas holiday, the NCCC will be closed beginning at 7 p.m. ET on December 24, 2018, and will be back in operation at 8 a.m. ET on December 26, 2018.
For your convenience, all electronic background check submissions, including the NICS E-Check and XML traffic, will be available 24/7 to include Christmas Day.
In case you have not yet enrolled to use the NICS E-Check, please consider taking this important step to register. The NICS E-Check allows you to conduct firearm background checks over the Internet 24/7 and provides many benefits you do not receive from the NCCC.
Please understand that we try to handle all incoming transactions as efficiently as possible; however, it is not always possible to avoid hold times on the telephone. In addition, our current phone system processes incoming calls on a first in, first handled basis. There is no need for an FFL to contact the NCCC from a second phone line while on hold for the initial call as this will not expedite service.
Federal Firearms Licenses interested in registering for the NICS E-Check may register by completing the following steps:
Visit the FBI NICS E-Check Web site at www.nicsezcheckfbi.gov
Click on the link that states "Register to use the FBI NICS E-Check."
Agree to the Terms and Conditions
Complete the Account Request form
Click on the "Registration" block at the bottom of the page
An Account Request Confirmation page appears
Click "Show populated enrollment form" block at the bottom of page
Print and sign the completed enrollment form
Fax form to 1-888-550-6427 or e-mail to [email protected]
A username will be e-mailed to the e-mail address you provided during registration
Additional instructions will be provided in the e-mail on how to obtain your password
If you have questions regarding the NICS E-Check, please visit, https://forms.fbi.gov/assistance-with-nics-processing-issues .
In the unlikely event, the NICS would experience a system outage between 7 p.m. Christmas Eve through Christmas Day, the system will remain unavailable until 8 a.m. Wednesday, December 26, 2018.
Thanks,
The NICS Section's Business Relations Team