Editors Note: Carol Frampton is a great example of the different type of skill sets and leadership required to run our National Rifle Association. Please consider her for your vote.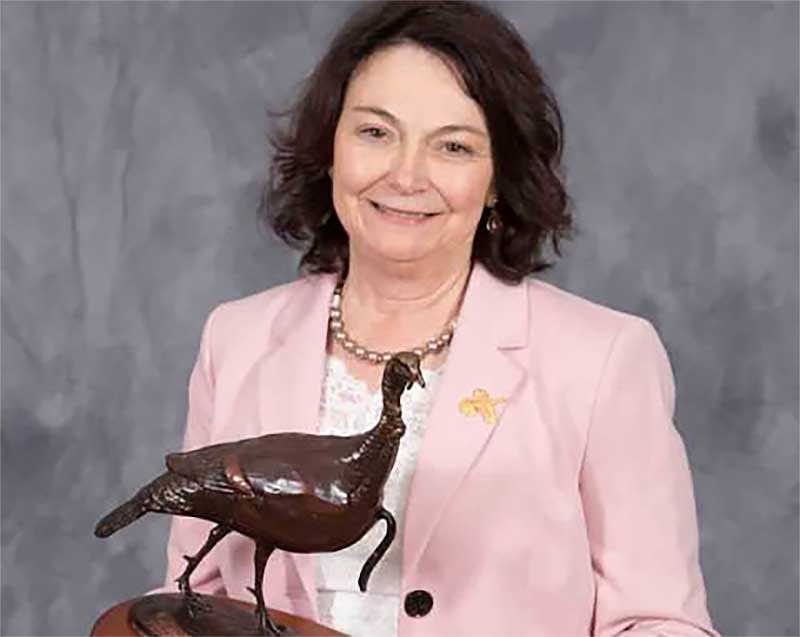 USA – -(AmmoLand.com)- Thank you to AmmoLand News for inviting me to explain why NRA's eligible member voters should support my candidacy for the NRA 2019 Board. I should mention that many readers would know me as Carol Bambery, from before I married John.
I've seen firearms issues from every side. I spent most of my adult life in Michigan, where hunting is a way of life, and now live in South Carolina, where it is the same. In between, I had to spend a few years in the anti-gun District of Columbia, where I was denied the right to have a handgun to defend myself, and even rifles and shotguns had to be registered.
I've served on the NRA Board for some time, and believe I do my duty to the members who voted for me. In all that time I missed two Board meetings: one due to a death in the family, and one when I couldn't walk due to foot surgery. The average Board member signs up for 2-3 committee assignments; I've taken on five plus the NRA Civil Rights Defense Fund and moderator of NRA's annual Firearm Law Seminar. I'm chair of Bylaws and Resolutions Committee, Chair of Hearings, Vice Chair of Women's Policies and the NRA Civil Rights Defense Fund, and a member of the Hunting and Wildlife Conservation and Legal Affairs committees. I'm busy during the Board meetings and enjoy doing the work you have elected me to do on the Board.
As vice chair of the NRA Civil Rights Defense Fund, I help to lead the NRA organization that did so much to organize, and fund, our work in District of Columbia v. Heller and McDonald v. Chicago. Now, with another Supreme Court case coming up in New York State Rifle and Pistol v. City of New York, that work will be even more important to our rights. We will be backing friend of the court briefs to support an expansion of our Second Amendment rights, and seeking to begin an offensive that will ensure that the Second Amendment is as broad as all our other Bill of Rights freedoms.
The government has no more business regulating our right to keep and bear arms than it does regulating our religious beliefs, our speech, our writings, or who we choose to meet with. I'll continue with my efforts to protect our Second Amendment rights. Last year, my work for gun rights won NRA's Sybil Ludington Women's Freedom Award.
Right now I am proud to serve as the National Wild Turkey Federation's Chief of Legal Services. In the past, I served as General Counsel to the Association of Fish and Wildlife Agencies. As you might guess, my favorite sport is hunting, and have bagged game with a rifle, shotgun, and bow. My first deer was harvested with my crossbow. In 2017 the National Wild Turkey Federation gave me their Lynn Boykin Hunting Heritage Award. I would appreciate your support for a seat on the NRA Board. Thank you.
~ Carol Frampton