John Crump interviews expert Firearms photographer Yamil Sued.

U.S.A. –-(Ammoland.com)-Yamil Sued is an incredible artist who has a passion for photography and firearms.
Yamil has been able to combine those two passions successfully into a business model that lets him share his art with the world. His images can be found in popular magazines and many of the press releases on AmmoLand News itself.
Yamil passion for firearms extends beyond just action photography. He runs several video sharing channels on YouTube and Full30. He is the owner of gunstockreviews.com where he shares his extensive knowledge of guns. Passing on what he has learned over the years is a passion for Yamil.
I had a chance to sit down with Yamil Sued and pick his brain about photography and guns.
John: What is your background?
Yamil: I was trained as a commercial/illustration photographer, now with 34 years of experience in the field of Magazine, Aerospace and Catalog photography
John: What is gunstockreviews.com?
Yamil: Gun Stock Reviews is a channel, available on YouTube, Full30 and Amazon in which we share accurate information about Firearms, How-Tos on how to Install firearms accessories and interesting interviews with firearm professionals.
John: Why did you start the site?
Yamil: I created Gun Stock Reviews as a solution to all the misinformation and myths that are so abundant on the internet nowadays. I wanted to dispel myths and share accurate information about firearms and gun accessories.
John: Your photography is excellent. How did you get into firearms photography?
Yamil: In all honesty, back in late 1994 I got started with a new up and coming magazine called Gungames, it was basically a fun and entertaining publication focusing on all types of shooting sports and lifestyles.
John: What type of equipment do you use for your photography?
Yamil: Even though I have used all kinds of camera gear through the years, I've always been partial to Nikon, at this time in the studio I use a Nikon D800 with a Nikon Tilt-Shift Lens, in the field, Nikon D4's with a variety of Lenses.
John: Which came first, your love of photography or guns?
Yamil: That is a tough question, I started loving firearms before I was a teenager, but I loved taking photos with either an old Polaroid camera or a small 110 Kodak I had.
John: What has been your biggest challenge in getting into firearms photography?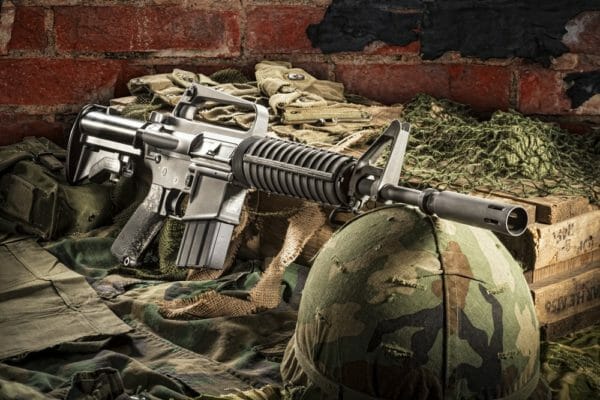 Yamil: I guess at first was being taken seriously, at that time, I had only ten years of Professional experience, but nothing in the Shooting Industry. It took a while, but I think pretty much everyone in the industry knows who I am and the quality I can provide.
John: You collaborated Panteao Productions on a DVD about action sports photography. What drove the decision to produce a DVD on the medium?
Yamil: "Make Ready with Yamil Sued Capturing the Action" was sort of an out of the blue decision, and we shot it without a script or any direction, we shot lots of video, and they put it together. I wanted to share what I know, and it worked out in video form.
John: How did you actually break into photographing guns for firearms companies?
Yamil: It all happened though GunGames Magazine and I took it from there, that led me to a full-time job at Cabelas, and I grew my contacts from being persistent.
John: What tips can you give to aspiring action sports photographers?
Yamil: Be safe, be safe and be safe!! Follow ALL Safety Rules especialy with gun sports and learn the sport you're photographing.
John: What future projects do you have in store?
Yamil: I would love to find a way to share my knowledge with a new generation; I would love to help shape the next generation of photographers in any way I can.
Visit Yamil's website, gunstockreviews.com and check out the webiste redesigned. Readers can watch Yamil's videos on Full30 at or on YouTube.
---
About John Crump
John is a NRA instructor and a constitutional activist. He is the former CEO of Veritas Firearms, LLC and is the co-host of The Patriot News Podcast which can be found at www.blogtalkradio.com/patriotnews. John has written extensively on the patriot movement including 3%'ers, Oath Keepers, and Militias. In addition to the Patriot movement, John has written about firearms, interviewed people of all walks of life, and on the Constitution. John lives in Northern Virginia with his wife and sons and is currently working on a book on leftist deplatforming methods and can be followed on Twitter at @crumpyss, on Facebook at realjohncrump, or at www.crumpy.com.