U.S.A. –-(Ammoland.com)- Diamondback Firearms withdrew the FS9 full-sized gun a couple of years ago to the dismay of its fans.  Although the FS9 offered a 4.75″ barrel and incredible ergonomics it just wasn't warmly received at a time when single-stack carry guns were all the rage.  We were told something was coming to replace it, but neither what nor when.
The American-made AM2 hits the sweet spot with a 3.5″ barrel and 12+1 or 17+1 capacity with an MSRP of just $339.99.  Front and rear cocking serrations, Glock-compatible sights, and a low-profile anti-snag design.  Let's take a look at the build quality.
Can a pistol with these claims really be well-built?
Build quality appears to match or beat other guns in the same size class.  One complaint could be about magazine release being so flush, but at least you know it won't be bumped while firing or when holstered.  On the topic of holsters, Diamondback demonstrated they care for their customers by working with holster makers in advance.  At the time of this writing Dara, Black Point, Pyntek, CrossBreed Holsters, Black Rhino Concealment, and Kester Farms all had holsters at the ready for the AM2.  For our review we had one from Dara Holsters on hand as modeled by @Burgundy.Bomber of GBGuns.
Specifications follow as taken directly from the Diamondback Firearms product web page:
MSRP: $339.99
HEIGHT: Height with 12 round mag: 4.6″

Height with 17 round mag: 5.6″

WEIGHT: 22 oz. (Unloaded)
LENGTH: Length of gun: 6.49″
WIDTH: Overall Width: 1.09", Slide Width: .975"
SIGHT RADIUS: 4.97″
BARREL : 3.5″ Stainless Steel, 1:10 RH
TRIGGER : Safety trigger with 5-6 lb. pull
TRIGGER ACTION: Striker Fired Double Action Only
SLIDE: Gun Grade Stainless Steel, QPQ Black Nitride
CALIBER: 9x19mm
CAPACITY: 17 rounds
FRAME: Black Polymer
SIGHTS: 3-Dot, Glock Compatible
RECOIL SYSTEM: All steel captured
The GBGuns crew consisting of Graham Baates, Burgundy.Bomber, and Maddy_AR hit the range for the standard battery of tests.  These test included full-magazine + 1 for basic reliability, "What's For Dinner?", and groupings before each giving their opinions of the AM2.  "What's For Dinner?" is meant to get a feel for what a gun will or won't, "eat".  Brass, steel, aluminum, and nickel-plated brass cases loaded with hollow-points, truncated rounds, and full-metal jackets with projectile weights from 90gr to 150gr were tested.
Shooting Impressions video can be seen below:
Three different shooters with three different levels of experience and three different hand sizes.  What did we think?  For the money the Diamondback AM2 is hard to beat.  For less money than the competition, you get a reliable pistol that is just as ready to serve as a daily carry gun as it is to spend a lengthy range session training.  Holsters are available as are spare magazines, finding the sights of your preference isn't an issue since the AM2 is cut to accept Glock-patterned sights.  Our accuracy wasn't the best on a cold winter morning, but certainly acceptable.  We plan on spending more time with the AM2 and getting to know it a little better.  So far it seems like quite the gem and well balanced between what one would look for in a range gun and in a carry gun.
---
About Graham Baates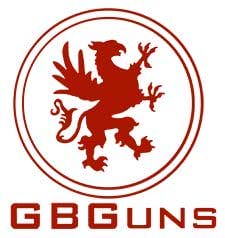 "Graham Baates" is a pen name used by a 15-year active Army veteran who spent most of his time in the tactical side of the Intelligence community including tours in Afghanistan and Iraq. Post-Army Graham spent some time in the local 3-Gun circuit before becoming a full-time NRA Certified defensive handgun instructor and now works as an industry writer while curating a YouTube channel on the side. Visit Graham on Youtube .