Editors Note: Any proof of an effort like this would be welcome news to NRA members and supporters.
USA – -(AmmoLand.com)- The Brady anti-gun group, once known as the Brady Campaign to Prevent Gun Violence, is looking for evidence in an effort to show that Second Amendment organizations are responsible for the growing "Second Amendment Sanctuary" movement across several states, the Associated Press is reporting.
According to the Reno Gazette-Journal, the Brady group has filed freedom of information act (FOIA) requests with several Nevada counties, declaring that sheriffs in those counties have "gone rogue."
Similar Second Amendment sanctuary efforts are underway in Washington, Illinois and New Mexico. In those states, county sheriffs and even some county commissions have gone on record opposing stiff new gun control laws that have been passed, either by legislatures or by citizen initiative. The movement has been very high profile in those three states. In Washington, a majority of county sheriffs and at least seven county commissions have announced they will not enforce provisions of Initiative 1639, a multi-faceted gun control measure passed by voters last November that raises the age to purchase a semi-auto rifle to 21, and defines every semiautomatic rifle in the state as a "semiautomatic assault rifle."
According to Pew Trusts, 29 sheriffs in New Mexico are also essentially in rebellion against new gun control laws.
The idea of a "Second Amendment sanctuary county" came as a counter-slap at liberal "sanctuary cities" that refuse to cooperate with federal immigration officers. The difference is that "sanctuary cities" provide safe havens for people apparently in the country illegally, while "Second Amendment sanctuaries" theoretically protect a constitutionally-enumerated right from being violated by enforcement of gun control laws.
At issue in Nevada is a new law requiring so-called "universal background checks." However, a similar mandate passed in Washington in 2014 has apparently not lived up to its promises, because the number of homicides in Seattle and surrounding King County has actually gone up since passage of Initiative 594 more than four years ago.
FOIA requests are reportedly seeking communications between officials in Douglas, Elko, Lyon and Nye counties in Nevada, along with communications involving sheriffs in Eureka, Pershing and Nye counties, according to the Reno newspaper and Associated Press.
A similar request was reportedly made last month in New Mexico.
Pew Trusts reported "More than 200 counties across nine states have vowed not to enforce new state measures that restrict gun access, and 132 have declared themselves to be Second Amendment 'sanctuaries.'" Most of those counties joined the growing "sanctuary" movement in the aftermath of last year's mass shooting at Marjory Stoneman Douglas High School in Parkland, Fla.
The "Second Amendment sanctuary" movement presents a problem for gun prohibition lobbying groups and anti-gun-rights politicians. Several weeks ago, anti-gun Washington Gov. Jay Inslee, now running for president, and state Attorney General Bob Ferguson appealed to county sheriffs and county governments to comply with the requirements of I-1639 or face possible liability for crimes committed by "unauthorized" people who got their hands on firearms. But both have been essentially mute since the slaying of a Kittitas County s sheriff's deputy in March by a man who turned out to be in the country illegally. He could not have obtained the handgun he used through legal channels since I-594 passed four years ago. Inslee and Ferguson are both supporters of "sanctuary" for undocumented aliens, and Washington has been declared a "sanctuary state."
AmmoLand News checked with the Ellensburg Police for an update on the investigation of that crime, and there is yet no word on the source of the firearm used.
The Brady group has been relatively quiet over the past few years since the rise of anti-gun billionaire Michael Bloomberg's "Everytown for Gun Safety," the gun prohibition lobbying group that has spent millions of dollars supporting gun control laws and anti-gun politicians.
The effort to link gun rights groups, including the National Rifle Association, comes as the NRA is preparing for its annual convention in Indianapolis, Ind. NRA has also been making headlines over a lawsuit against one of its major vendors.
---
About Dave Workman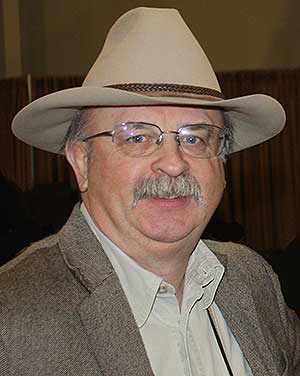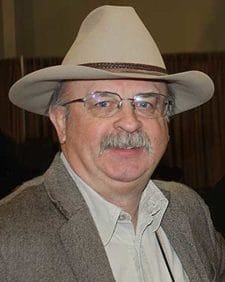 Dave Workman is a senior editor at TheGunMag.com and Liberty Park Press, author of multiple books on the Right to Keep & Bear Arms and formerly an NRA-certified firearms instructor.