USA –  Senator Kamala Harris (D-CA) made her disdain for the rights of gun owners official when she told a CNN Town Hall audience that, if she is elected president next year, she will issue executive orders on gun control during her first 100 days in office.
As reported by Bloomberg News, Harris would "bypass Congress with actions that include expanding requirements for background checks and revoking licenses for gun manufacturers and dealers found to have broken the law."
She also said she would "prohibit fugitives from purchasing a firearm," as noted by Fox News. But it's already against the law for fugitives to buy guns, although that prohibition, along with other gun control restrictions, haven't prevented criminals from getting their hands on firearms illicitly.
The threats, according to Bloomberg, "represent her attempt to lean into a cause that has gained strong support in the Democratic Party following a wave of mass shootings over the past several years." The news agency acknowledged that these actions by a "President Harris" would "almost certainly face legal challenges."
In her remarks, Harris said "leaders" in the nation's capital "have failed to have the courage to reject a false choice which suggests you're either in favor of the Second Amendment or you want to take everyone's guns away."
Harris has been no friend to the Second Amendment during her political career. Yet, according to the San Jose Mercury News, Harris recently acknowledged that she owns a firearm, identified by an aide as a handgun.
"I am a gun owner," she told reporters, "and I own a gun for probably the reason a lot of people do — for personal safety. I was a career prosecutor."
CNN said a Harris campaign aide reported that the handgun is kept locked up "as a responsible gun owner." She apparently bought the handgun "years ago."
The senator's warpath approach to gun control took on a macabre complexion when, during a CNN town hall event in January, Harris suggested that members of Congress "should have been required to go into a locked room to see 'the autopsy photographs' of the Sandy Hook elementary school children."
The perpetrator, Adam Lanza, took his own life as police cars sped up to the school. He had a history of mental and emotional problems, but he had not been institutionalized. Instead, he lived with his mother, who purchased the guns legally under Connecticut statute. On the day of the attack, Lanza murdered her to take the firearms, a fact that is often overlooked when discussing that horrific event.
By threatening unilateral action on guns if she is elected president, Harris only reinforced the notion among firearms owners and Second Amendment activists that Democrats are drifting farther to the left.
Her talking points at the Town Hall event, as reported by Fox News, follow the gun control mantra, which may appeal to voters in liberal environments like Seattle, Portland and San Francisco, but they don't play too well the farther one moves away from the I-5 corridor.
"We need reasonable gun safety laws in this country," Harris insisted, "starting with universal background checks and a renewal of the assault weapon ban, but they (Congress) have failed to have the courage to act."
Yet, in her own state of California, so-called "universal background checks" required by state statute have failed to keep guns away from criminals. And a federal judge in San Diego recently ruled that the state's ban on original capacity magazines is unconstitutional, a ruling that is being appealed.
The 2020 presidential election is 18 months away, which is an eternity in politics. Whether Harris makes it all the way to the finish remains to be seen. She is in a growing field of Democrat candidates, all who appear to be trying to outflank one another to the political left.
Making statements about stricter gun control under a Harris regime may not be the intelligent move this early in the process, considering that the primaries are months away, and lots of Democrats are gun owners who may not warm up to her rhetoric.
---
About Dave Workman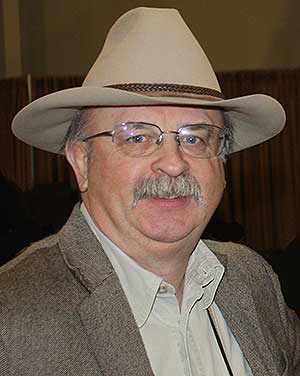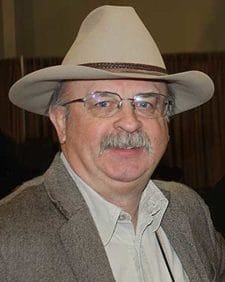 Dave Workman is a senior editor at TheGunMag.com and Liberty Park Press, author of multiple books on the Right to Keep & Bear Arms and formerly an NRA-certified firearms instructor.