Opinion
USA – -(AmmoLand.com)- Some people have been asking WHY several long time Members of the NRA, including several of us who have worked closely with and/or strongly supported the organization in the past, dared to disrupt the status quo at the Member's Meeting over the last weekend in Indianapolis.
There really isn't anything nefarious or a hidden agenda behind our call for Transparency. We believe that the NRA can only become what it should be for All American Gun Owners if the curtain is pulled back and our concerns about dysfunction, possible corruption, obvious cronyism and other issues are addressed.
Please SHARE this throughout the gun community and make sure that no one (including those with an agenda from outside our community) spins our actions to suit their narrative!
Also, as this article published yesterday shows, far too many NRA Members have No Idea why we should be concerned: https://news.vice.com/en_ca/article/neanjk/the-nra-is-in-crisis-its-members-arent-too-worried
Thanks to "aargojay" for stopping me yesterday at the NRA Convention and asking me to address this question!
---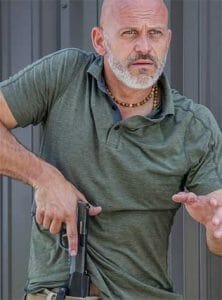 About Rob Pincus
Rob Pincus has been educating people about defensive shooting and related personal defense topics for over two decades. He is the Executive Director of Personal Defense Network and the owner of I.C.E. Training Company. He has authored several books, produced over 100 training DVDs, appeared on several TV & Radio shows and trained military, law enforcement and armed individuals around the world. His advice focuses on efficiency and practicality based on his own experiences and continuing research of both real-world events and cutting edge training practices. www.icetraining.us