Opinion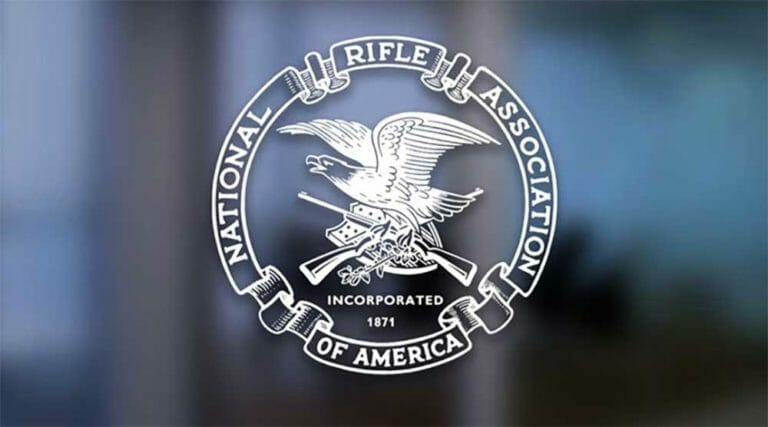 USA – -(AmmoLand.com)- The news and drama flowing out of the NRA keep running at a pace that makes it difficult to keep up with, much less write about them. As I write this, I have three other almost completed articles that have been abandoned as new revelations have made them largely obsolete. Here's hoping that this one will make it all the way to the publisher before some new revelation bursts onto the scene.
So what's really going on? I don't think anyone actually knows – not even the primary players. That's because there are just too many moving parts, and too many different agendas and potentially hidden motives, all intertwined.
Keeping track of what's going on is not helped by the obfuscation and disinformation being deployed as a tactic by some players. Also not helping are the various partisan keyboard warriors who either have reading comprehension problems, or are purposefully distorting and misrepresenting information for the purpose of either propping up, or tearing down Wayne LaPierre.
If this story were fiction being written by John Grisham, we would all discover in the end that the main characters of the drama – LaPierre, Ackerman McQueen, and William Brewer, the lawyer brought in to manage the whole mess by LaPierre (who happens to be Angus McQueen's son-in-law) – were all in league, with their only purpose being to suck every last dollar out of the NRA before it sinks into obscurity.
While I don't actually think that's the case, that scenario seems less far-fetched every day.
As of today, Ackerman McQueen has declared that they are formally withdrawing from all NRA-related activities, claiming that the NRA has made it impossible for them to fulfill their contractual obligations [primarily because of budget cuts made by the NRA board at their last meeting]. This would include shutting down NRA TV, and America's First Freedom magazine, both of which are controlled and produced by Ack-Mac. This announcement will undoubtedly be followed by additional lawsuits from both parties, with each claiming that the other is in breach of contract.
Of course there are already three separate suits between NRA and Ack-Mac. The first was filed by NRA against Ack-Mac just days prior to the NRA Annual Meetings in Indianapolis last April. That suit demanded that Ack-Mac produce detailed billing invoices for charges they had billed to NRA, and also demanded more information about the employment contract entered into last year between Ack-Mac and then NRA President Ollie North.
Shortly after the close of the meetings, a second suit was filed by NRA against Ack-Mac, accusing the PR company of intentionally leaking confidential documents for the purpose of harming the NRA and its leaders. That suit demands $40 million in compensation, and was quickly answered with a suit from Ack-Mac against the NRA, demanding $50 million for sullying Ack-Mac's good name. The "confidential documents" that were "leaked," primarily consisted of a pair of letters and supporting documentation, snarkily responding to NRA's initial suit by asking for details and receipts for expenses that NRA CEO Wayne LaPierre charged to Ack-Mac. LaPierre's expenses included over $276,000 charged to a high-end clothing store in Beverley Hills over a span of fifteen years, and another $270k on a number of very expensive plane tickets, limo service, and meals in exotic locales. LaPierre also billed to Ack-Mac several months worth of rent for a high-end luxury apartment near NRA headquarters, apparently on behalf of an attractive summer intern.
Official NRA has made no denials of the accuracy of the charges, saying only that "most" of the travel was related to official business, and suggesting that LaPierre's frequent personal and TV appearances warrant some attention to his wardrobe.
Many LaPierre defenders have opined that since the charges occurred over about a 15-year period, the average of $33,300 dollars per year doesn't seem extravagant for a person in LaPierre's position. What these apologists fail to note is that Mr. LaPierre was paid between $800,000 and $1.4 million each year during that period, and also had a generous expense account on top of that. For him to then spend $20,000 to $30,000 or more per year on clothes alone, and charge those expenses to the PR company, rather than his direct NRA expense account, is not only excessive, but suggests he was intentionally hiding the charges. There is no indication that these personal benefits were included in any of the NRA's tax statements, and it is pretty doubtful that they were included on LaPierre's personal income taxes either.
The new NRA President and Vice Presidents [including AmmoLand New's endorsed Board Member Wiles Lees as 2nd VP], have put out a couple of letters claiming that the NRA Board of Directors was fully aware of all of the reported charges, and had an opportunity to fully discuss them, but numerous directors have disputed those claims, saying that they only saw some of the material after it was leaked to the press, and that the only opportunity they'd had to discuss the issues that were brought up to them, was cut short by the leadership. None would go into specifics, so this was obviously during the marathon, closed-door board meeting in April. It is considered a serious ethics violation for any director to discuss events that occur in a closed meeting, so they are extremely cautious to avoid such disclosures. None of the directors I spoke with reported receiving any new information from leadership on the various issues since that meeting adjourned.
Meanwhile, NRA members have been paying the Brewer law firm between $1.5 million and $2+ million per month for over a year now, and board members who have requested an audit of those charges have been stymied.
Lieutenant Colonel Allen West, a former congressman who was elected to the board several years ago, after being nominated by petition of the members, was widely suggested as an alternative to LaPierre prior to the April board meeting, but for some reason his name was apparently never offered into nomination during the meeting. (We have still not received any explanation as to why those elections were not held during the open portion of that meeting.) West is one of the only directors to publicly denounce official claims that the board is unified in support of LaPierre, and call for LaPierre's resignation. Colorado activist Tim Knight, another director originally nominated by petition of the members, has also publicly expressed his lack of confidence in LaPierre. Numerous other directors have made off-the-record statements of dissatisfaction with the status quo, but are being cautious in their public statements for the time being.
LTC West would certainly be a reasonable choice for an immediate replacement for LaPierre. Having an African American, combat veteran with a sterling reputation, as CEO of the NRA right now, would not hurt the organization's image, and I suspect that LTC. West would not be very tolerant of excuses and financial chicanery, nor would he be cavalier with the members' money. He has expressed his willingness to hold the position for no more than a year or so, as an interim manager to help get the organization's issues corrected and get it back on track, before passing the baton to someone else of the board's choosing.
The unfortunate reality of the situation is that a small contingent of directors unified behind LaPierre, can probably hold off any alternative options offered, because they are unified in their objective, while the rest of the board has doubts and questions. With the waters muddied as they are, it is very difficult to get the directors to agree on any particular course of action, so the opposition to LaPierre might constitute a strong majority of the board, like herding cats, if they can't all get on the same page behind West or some other candidate, they won't be able to overcome the inertia of the status quo.
The long-standing problem of how the members can let the board know their opinions is still a problem. NRA management has a vested interest in keeping members of the board shielded from the opinions of the unwashed membership. There are ways to get a message through, some more effective than others. NRA members can send emails to the board of directors by writing to [email protected]
Unfortunately, rather than going to the individual directors, those emails are posted on a "Directors Only" section of the NRA website, and it has been reported that many directors never visit the page. Snail-mail to directors can be sent care of NRA Headquarters, 11250 Waples Mill Road, Fairfax, VA 22030. Letters addressed to individual directors will probably be forwarded to them, but open letters to the entire board are more likely to be scanned and posted on the website like emails are. To learn the best way to communicate with directors, members can call NRA HQ at 703-267-1000 and ask for the Secretary's Office. Members wishing to get face-to-face with their elected directors will have the opportunity to do so at the fall board meeting in September in Anchorage, Alaska.
[AmmoLand News will also publish all open letters from members to the NRA board as Letters to the AmmoLand Editor.]
---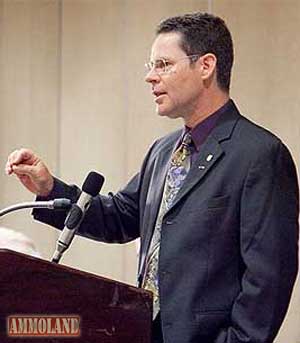 About Jeff Knox:
Jeff Knox is a second-generation political activist and director of The Firearms Coalition. His father Neal Knox led many of the early gun rights battles for your right to keep and bear arms. Read Neal Knox – The Gun Rights War.
The Firearms Coalition is a loose-knit coalition of individual Second Amendment activists, clubs and civil rights organizations. Founded by Neal Knox in 1984, the organization provides support to grassroots activists in the form of education, analysis of current issues, and with a historical perspective of the gun rights movement. The Firearms Coalition has offices in Buckeye, Arizona and Manassas, VA. Visit: www.FirearmsCoalition.org.