U.S.A. –-(Ammoland.com)- When Virginia lawmakers gather July 9 in Richmond for a special legislative session to talk gun control, called by anti-gun Democrat Gov. Ralph Northam, one item not on the governor's gun-regulating wish list is guns allowed in the workplace, and a story in the Virginian-Pilot might call that into question.
According to the newspaper, a Virginia Beach city employee identified as Kate Nixon had been concerned about the behavior of co-worker DeWayne Craddock "as well as one other person," and talked to her husband about tucking a pistol into her purse. That was the night before Nixon became one of Craddock's dozen victims in the mass shooting that was the catalyst for Northam's renewed push for tighter gun regulations.
But the city, according to the newspaper, has a policy against employees having guns in the workplace. Translation: It's a gun-free zone, one of those places where, according to John Lott, president of the Crime Prevention Research Center, the vast majority of mass shootings occur.
Now Northam is calling Old Dominion lawmakers back to work in hopes of capitalizing on the tragedy to push gun control measures that have no connection to, nor would have prevented, the May 31 shooting.
Here are the facts:
The killer, who was fatally wounded in a shootout with police, used two handguns, legally purchased about two years apart. Neither handgun was lost or stolen.
He apparently acted alone.
There were no children involved.
He passed background checks to purchase both .45-caliber pistols, and an even more extensive check to legally purchase the suppressor that was attached to one of the handguns.
Now, Northam has resurrected his gun control package that got no traction last year, and is proposing the following, according to WJHL News:
Adopt so-called "universal background checks."
Ban so-called "assault weapons," suppressors and bump stocks
Restore the state's long-abandoned one-gun-per-month restriction
Require the reporting of lost or stolen firearms to police
Restrict child access to firearms
Expand local authority to regulate firearms within their jurisdictions.
This is "Gun Control 101" as revealed in what amounts to a "gun control playbook" discovered accidentally online by Alan Gottlieb, founder of the Second Amendment Foundation and chairman of the Citizens Committee for the Right to Keep and Bear Arms. The 80-page document was titled Preventing Gun Violence Through Effective Messaging, apparently accidentally linked to the website of a religious organization. It was actually produced a couple of months prior to the December 2012 Sandy Hook tragedy in Newtown, CT.
Gottlieb subsequently co-authored a book about this titled Dancing In Blood: Exposing the Gun Ban Lobby's Playbook to Destroy Your Rights.
Long story short: Capitalize on tragedy to move the gun control agenda forward.
However, newspaper revelations about Mrs. Nixon's misgivings and her reported consideration of taking a gun to work underscore a longtime concern among self-defense and Second Amendment activists. Gun-free regulations disarm the wrong people and make them even more vulnerable to someone intent on mayhem. It has happened before in schools, shopping malls, municipal buildings, restaurants and movie theaters; anyplace where signs are prominently posted that tell people guns are not allowed.
According to The Pilot story, an attorney for the Nixon family, discussed this Monday on WHRV's "Hearsay" program with host Cathy Lewis. The attorney, Kevin Martingayle, has requested that the city of Virginia Beach "release all records about the gunman and launch an external investigation into what happened," the newspaper reported.
Would a gun in Nixon's purse have made a difference that day? It's a question that can never be answered. It is certain that the guns Craddock brought to the workplace, where he was employed for nine years as a public utilities engineer, were in violation of the policy.
There are already strong hints from Republican House of Delegates Speaker Kirk Cox that Northam's agenda will face resistance next month. Gun control may play well in communities along the south banks of the Potomac, but the farther south and west one gets, the less popular it seems to become.
Perhaps instead of acquiescing to Northam's gun ban agenda, state lawmakers might consider a reform measure that would allow licensed citizens to have their guns when they might need them the most; when some disturbed person ignores "gun-free zone" restrictions and brings murder through the door.
RELATED:
Scathing Response from Citizens Committee to VA Guv's Gun Control Scheme
---
About Dave Workman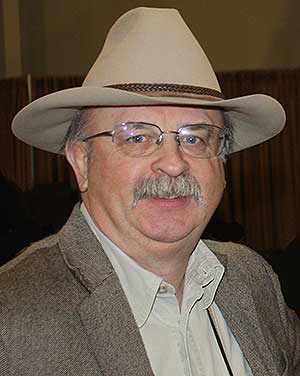 Dave Workman is a senior editor at TheGunMag.com and Liberty Park Press, author of multiple books on the Right to Keep & Bear Arms and formerly an NRA-certified firearms instructor.