U.S.A. –-(Ammoland.com)- Almost immediately after Virginia Gov. Ralph Northam unveiled several gun control proposals in reaction to the Virginia Beach mass shooting, the Citizens Committee for the Right to Keep and Bear Arms fired back, accusing the anti-gun Democrat of exploiting the tragedy to push "the same ragged old gun prohibition agenda that has been…rejected time after time."
Northam traveled to Virginia Beach to announce he will seek "universal background checks, bans on assault weapons and suppressors, extreme risk protective orders, child access prevention and other restrictions." His agenda also includes reinstating the Commonwealth's one-handgun-a-month restriction and requiring people to report lost or stolen firearms, according to USA Today.
But CCRKBA Chairman Alan Gottlieb, who also founded the Second Amendment Foundation more than 40 years ago, was having none of it. He essentially threw down the gauntlet.
"We've got a news flash for Northam," Gottlieb said in a prepared statement. "The killer in Virginia Beach had already passed multiple background checks, including an enhanced check to legally purchase a suppressor. The incident didn't involve a so-called 'assault weapon,' but two handguns. There was no indication that the gunman was an extreme risk to anybody, and this awful event didn't involve a child gaining access to any firearm.

"So tell us, Ralph," the veteran gun rights advocate challenged, "just what part of your extremist gun control wish list do you think would have prevented what happened in Virginia Beach?"
Northam has been struggling to put a "blackface" scandal behind him. That surfaced earlier this year when a blackface image showed up in a medical school yearbook, allegedly showing a young Northam, who is now a physician. At first, the governor issued an apology, but then claimed it wasn't actually him in the photo, as noted by USA Today.
Friday's shooting left a dozen people dead. The gunman, identified as DeWayne Craddock, was fatally wounded in a shootout with responding police. Several days after the shooting, investigators are still trying to determine a motive. He was a civil engineer who actually had worked for the City of Virginia Beach for the past 15 years. Various reports say he had tendered his resignation earlier Friday, but people who saw him prior to the shooting did not indicate any alarming behavior.
According to Virginia authorities, the gunman legally purchased two handguns recovered at the crime scene some time ago. One was bought in 2016 and he bought the other one last year. He also legally purchased the suppressor that was attached to one of the two pistols.
"This was no spur-of-the-moment decision that might have been averted by any of Northam's recommendations," Gottlieb insisted, "including the governor's one-gun-per-month purchase limitation scheme."
Northam called a special session of the Legislature, declaring "We must give Virginians the action they deserve."
According to USA Today, Northam "rejected claims that it is 'too soon' after the tragedy to address the issues." Gottlieb pounced on that remark.
"It's never too soon to show the emperor has no clothes," he said. "Northam has dusted off the same ragged old gun prohibition agenda that has been proposed (in the past). None of the things he wants would have made even the slightest difference, and he knows it."
Virginia House of Delegates Speaker Kirk Cox reportedly told CNN that majority Republicans will put forth their own proposals, which will apparently focus on tougher sentences for armed crime rather than slap new or revived restrictions on law-abiding citizens.
"While the Governor can call a special session, he cannot specify what the General Assembly chooses to consider or how we do our work," Cox said in a prepared statement.
Cox recalled how lawmakers responded after the Virginia Tech shooting in 2007, taking a "deliberative approach" that produced bipartisan reforms.
"We believe addressing gun violence starts with holding criminals accountable for their actions," Cox said, "not infringing on the constitutional rights of law-abiding citizens. When the Special Session convenes, Republicans will put forward a package of legislation to stiffen penalties for those who use firearms to commit crimes, including mandatory minimum sentences. These steps, combined with our ongoing efforts to strengthen the mental and behavioral health system, are the best ways to keep our communities safe from those who commit violence with guns."
---
About Dave Workman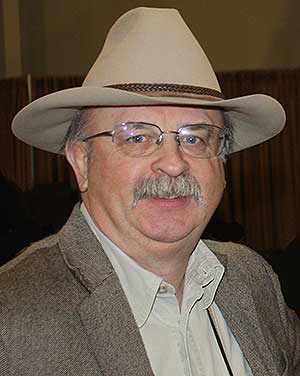 Dave Workman is a senior editor at TheGunMag.com and Liberty Park Press, author of multiple books on the Right to Keep & Bear Arms and formerly an NRA-certified firearms instructor.