NEWINGTON, N.H. –-(Ammoland.com)- SIG SAUER Academy, the leading provider of the highest quality firearms instruction and tactical training in the world, is pleased to announce the award of a General Services Administration (GSA) Schedule 84 contract for firearms and tactical training.
GSA Schedule 84 provides contracted, cost-effective services for the military, government agencies, and municipalities. SIG SAUER Academy courses, offered in conjunction with Trident, LLC, are featured under special items numbers (SINs) 426 1A Miscellaneous Personal Equipment, and 426 6 Law Enforcement and Security Training.
Ron Cohen, President & CEO, SIG SAUER, Inc. began, "SIG SAUER is proud to offer world-class training at the SIG SAUER Academy from elite instructors, including former Navy SEALs, US Army Special Forces, and SWAT, whose credentials in military and law enforcement are unmatched. This GSA award is a new opportunity, for those with access to Schedule 84, to train with the best, and we are looking forward to partnering with a wide range of government and law enforcement agencies through this award."
The SIG SAUER Academy Training Courses being offered through GSA Schedule 84 can be accessed at gsa.gov or through a direct link accessing the site on the homepage at sigsaueracademy.com.
"This is an exciting development for SIG SAUER to be able to expand the reach of the SIG SAUER Academy, and provide new opportunities to government agencies and municipalities for firearms and tactical training," concluded Cohen.
---
About SIG SAUER, Inc.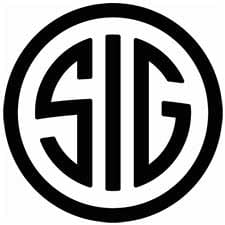 SIG SAUER, Inc. is a leading provider and manufacturer of firearms, electro-optics, ammunition, airguns, suppressors, and training. For over 100 years SIG SAUER, Inc. has evolved, and thrived, by blending American ingenuity, German engineering, and Swiss precision. Today, SIG SAUER is synonymous with industry-leading quality and innovation which has made it the brand of choice amongst the U.S. Military, the global defense community, law enforcement, competitive shooters, hunters, and responsible citizens. Additionally, SIG SAUER is the premier provider of elite firearms instruction and tactical training at the SIG SAUER Academy – a world class, state-of-the-art, 140-acre training facility. SIG SAUER is headquartered in Newington, New Hampshire, and has more than 1,700 employees across eight locations, and is the largest member of a worldwide business group that includes SIG SAUER GmbH & Co. KG in Germany. For more information about the company and product line visit: sigsauer.com.
About Trident LLC
Trident, LLC is a service disabled veteran owned small business providing security products, services, and logistics to military, law enforcement, and commercial distributors in the United States.