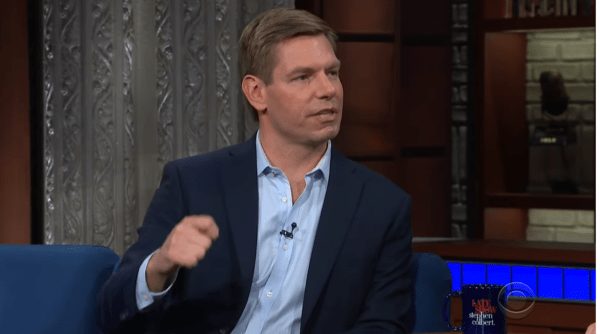 U.S.A. –-(Ammoland.com)- Congressman Eric Swalwell's departure from the 2020 Democratic primary race translates to one down, and about two dozen more to go, according to one of the nation's top gun rights advocates.
Alan Gottlieb, chairman of the Citizens Committee for the Right to Keep and Bear Arms, posted a comment on social media that put it bluntly: "One down and two dozen more to go!"
Swalwell's decision to drop out ended what was a one-issue campaign. He ran on an extremist gun control message that, at one point, even hinted at using nuclear weapons on gun owners who refused to comply with a ban on so-called "assault weapons" if he were to become president. But he's not the only anti-gunner in the race. All of his competitors are gun grabbers as well, Gottlieb maintains.
Swalwell's vacancy was filled quickly Tuesday morning with the announcement from billionaire environmental activist Tom Steyer that he is entering the race. What this means to the candidacy of another climate change candidate, Washington Gov. Jay Inslee remains to be seen. Inslee is running essentially dead last in the field, suggesting that he hasn't been getting enough media attention to make his name more familiar with Democrat voters.
Gottlieb suggested that every other Democrat now running for their party's nomination also has taken an extremist stand on gun control. They have all talked about banning semi-autos and placing further restrictions on gun owners, as though the Second Amendment was about a privilege instead of a fundamental right.
On Monday, when Reason magazine reported what appears to be massive non-compliance with a semi-auto ban in New Zealand in the aftermath of the Christchurch mass shooting in March, Gottlieb suggested that Democrats should take a lesson from that situation.
"From poll leader Joe Biden down to last place Washington Gov. Jay Inslee," Gottlieb stated, "every Democrat running has offered some new degree of gun control to include bans on many semiautomatic firearms. But New Zealanders, who don't even enjoy a Second Amendment right to keep and bear arms in their constitution, are balking at the notion of turning in their firearms.

"Here in the United States," he continued, "where we have the Second Amendment as the cornerstone of our Bill of Rights, anybody who seriously believes the citizens will line up to just hand over their guns may be too delusional to be president."
Reason estimated that only about 700 guns that fall within the banned category have been turned in, while there may be as many as 1.5 million guns in the island nation. With no registry, it will be impossible for authorities to round them all up, and the gun ban is being challenged in the New Zealand courts.
Meanwhile, Gottlieb has a point that he's made repeatedly. At no time in the race so far has any Democrat denounced Swalwell's extremist anti-gun-rights rhetoric.
Their failure to do so simply affirms that they all agree with the now-former candidate's argument that semi-auto modern sporting rifles—erroneously dubbed "assault weapons"—should be banned, and those gun owners should be required to turn them in for cash compensation, he contends. While some might argue that compensation makes a difference, it's still confiscation because surrendering guns would be mandatory under the Swalwell scenario. Gun owners who refused would be prosecuted.
There appears to be something else at work, too. Swalwell has evidently flipped on running for re-election to his House seat, where he has been for four terms. In February, he reportedly told the San Francisco Chronicle that he would not "stand for re-election to the House in 2020." Now that he's bowed out of the presidential campaign, he looks to be planning a re-election campaign for Congress, according to the Associated Press and Rochester First.
Swalwell's one-note campaign—all gun control, all the time—never gained traction outside of a small, but vocal group of gun prohibitionists. And even then, the gun ban lobby has plenty of other candidates from which to choose. Senators Cory Booker (D-NJ) and Kamala Harris (D-CA) both are avowed anti-gunners, and their campaigns have much more momentum. When Swalwell showed up outside the National Rifle Association headquarters in Virginia two weeks ago to protest against the organization, he was joined by fewer than two dozen other people in what became an embarrassing campaign fumble.
But none of the Democrats has taken a pro-rights stand, making Gottlieb's assessment of the field spot-on, and it is alarming to grassroots gun rights activists. For Second Amendment activists, mobilizing the 2020 vote remains a critical endeavor.
Just how far the remaining Democrats will care to push gun control remains to be seen. With 15 months remaining before the national election, Democrats have plenty of time to sharpen their gun prohibition message and hone their talking points.
---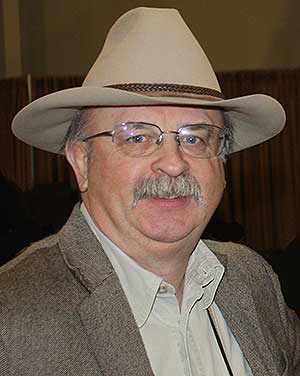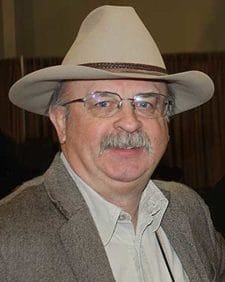 About Dave Workman
Dave Workman is a senior editor at TheGunMag.com and Liberty Park Press, author of multiple books on the Right to Keep & Bear Arms and formerly an NRA-certified firearms instructor.