U.S.A. –-(Ammoland.com)- Old Dominion gun owners and Second Amendment activists can now comment on Gov. Ralph Northam's multi-tiered gun control agenda as the Virginia State Crime Commission prepares for its hearings Aug. 19-20 on the governor's proposals.
Gov. Northam, a Democrat with a long anti-gun record, resurrected his "wish list" in the wake of the May 31 mass shooting at Virginia Beach, killing a dozen people in what was essentially a "gun-free zone." While the gun prohibition lobby has been clamoring for more restrictions on gun owners, the Second Amendment Foundation has called for an end to "gun-free zones" and legislation has been introduced by several Republican lawmakers to end the "Gun-Free School Zones Act."
"The evidence shows that gun-free zones are not the answer," said SAF founder and Executive Vice President Alan Gottlieb.
According to the National Rifle Association, Northam has admitted that his proposals would not have prevented the mayhem, had they been in place at the time. He is being accused of exploiting the tragedy to further an agenda that has nothing to do with what happened.
Comments may be submitted to the following address:
Attn: Written Comments
Virginia State Crime Commission
1111 East Broad Street, Ste. B036
Richmond, Virginia 23219
Comments may also be sent via email: [email protected]
The NRA's Institute for Legislative Action noted in a report about these proposals, ".It is clear that Gov. Northam and his gun grabbing allies have no real interest in pursuing meaningful, evidence-based policies to reduce crime. Rather, he simply seized this opportunity to launch a political stunt to distract from scandals involving himself and other statewide office holders."
Here's what Northam wants, as detailed by NRA:
Criminalizing private transfers with "universal" background checks. However, the Virginia Beach killer had cleared background checks when he legally purchased the handguns used in the attack.
Banning commonly-owned semi-automatic rifles: The May 31 Virginia Beach attack was committed with handguns, not a so-called "assault rifle."
Banning most standard-capacity magazines: As noted by NRA, "Following the shooting, Virginia Beach Police Chief James Cervera stated, 'As far as more legislation on gun issues. I'm a member of Major City Chiefs, we did publish something about a year and a half ago. I don't think most of that would have mattered in this particular case. We do have the Second Amendment it is very stringent for our country. In this particular case, the weapons were obtained legally. Everything was done in a legal manner by this individual.'"
Banning firearm silencers/suppressors: Despite the name, firearms are still very loud when using a silencer/suppressor. The outcome of the attack at Virginia Beach would be no different with or without a silencer/suppressor.
Resurrection of the failed one-gun-a-month law: The Virginia Beach killer bought the two handguns used in the attack about two years apart, in 2016 and 2018.
Require reporting of lost or stolen firearms or face a penalty: Neither of the Virginia Beach guns were stolen. This requirement, say critics, merely victimizes a crime victim.
Mandate so-called "safe storage" to prevent child access to guns: No child or teen was involved in the attack.
Allowing localities to pass their own gun control: This would create a patchwork of confusing and even conflicting local regulations, and would not prevent criminals from committing crimes. It could easily make lawbreakers out of unwitting law-abiding citizens.
Not surprisingly, after SAF called for an end to "gun-free zones," a billionaire-backed gun prohibition lobbying group based in Seattle issued a shrill email blast condemning the idea. In their message, the Alliance for Gun Responsibility declared, "It's counterproductive and downright dangerous. Their 'guns everywhere' agenda – allowing firearms in schools, movie theaters, shopping malls, etc. – threatens our communities' safety."
It's the same argument used to defend so-called "victim disarmament zones" across the country. The overwhelming majority of mass shootings in this country have occurred in "gun-free zones," according to the Crime Prevention Research Center, which studied mass public shootings from 1998 to June 2019. CPRC's research says that 89 percent of such shootings occurred in "gun-free zones."
---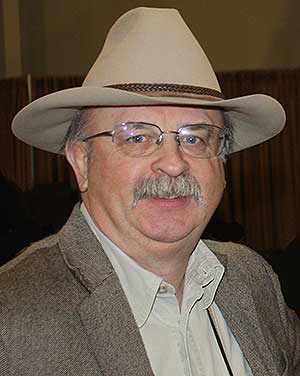 About Dave Workman
Dave Workman is a senior editor at TheGunMag.com and Liberty Park Press, author of multiple books on the Right to Keep & Bear Arms and formerly an NRA-certified firearms instructor.