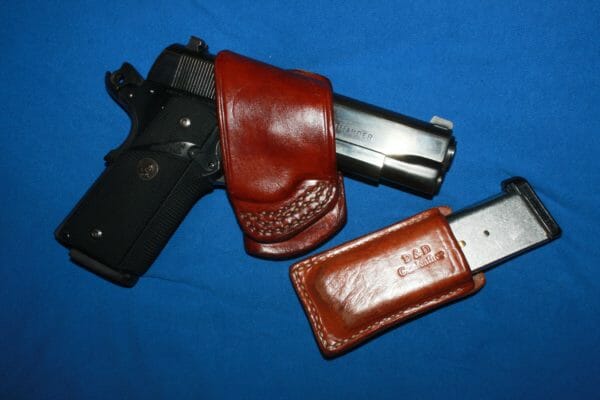 U.S.A. –-(Ammoland.com)- Gun prohibition lobbying groups have been mute since the Crime Prevention Research Center (CPRC) reported a significant increase in the estimated number of concealed carry licenses and permits across the country in the past year.
The report came coincidental to release of the FBI Uniform Crime Report for 2018 that shows violent crime, including homicides with firearms, declined last year, as earlier reported.
According to the CPRC, headed by author and researcher Dr. John Lott, there are now 18.66 million active carry permits/licenses. From all indications, that number continues to climb. The CPRC says the new number represents about an 8% increase in concealed carry since last year's report. By the numbers, that's more than 1.4 million more licenses/permits than one year ago.
There are now 13 states with more than 10 percent of the adult population licensed to carry. Those states are (in alphabetical order) Alabama, Colorado, Florida, Georgia, Indiana, Iowa, Kentucky, Pennsylvania, South Carolina, South Dakota, Tennessee, Utah and Washington. Of them, Florida has more than 2 million licenses and Texas, Pennsylvania, and Georgia all have more than a million, each.
According to Lott and the CPRC, this climb represents a 304 percent increase since 2007.
The number translates to 7.3 percent of all adults in the United States, and approximately 8 percent growth over the number of active licenses and permits since 2018.
Here's something else anti-gunners try to ignore: more than 2.1 million additional carry licenses/permits have been issued since Donald Trump became president. Lott said something else that causes no small amount of consternation in the gun-control camp. The new number may not represent all the people legally carrying because 16 states have adopted "constitutional carry," allowing open or concealed carry without a license or permit.
It's the third year in a row for an increase in concealed carry licenses, the CPRC report noted.
By no small coincidence, according to the FBI release of its 2018 crime report, violent crime fell for the second year in a row in 2018. Last year, violent crime dropped 3.3 percent overall.
According to an FBI news release, "Robbery offenses fell 12.0 percent, murder and non-negligent manslaughter offenses fell 6.2 percent, and the estimated volume of aggravated assault offenses decreased 0.4 percent. Only rape offenses increased, by 2.7 percent, the FBI reported.
As earlier reported by Ammoland News, last year there were an estimated 14,123 homicides, of which 10,265 involved firearms. The breakdown shows 6,603 involved handguns, 297 were committed with rifles and 235 involved shotguns. There were 3,130 firearm-related slayings in which the type of gun is listed as "unknown."
In 2017, there were 15,129 slayings and 10,982 involved firearms, according to the FBI report for that year. Handguns were used in 7,032 killings, while another 403 involved rifles and 264 were committed with shotguns. In the "Unknown" category, there were 3,283 slayings with firearms.
The FBI annually releases its crime report at the end of September, for the previous year.
At the recent Gun Rights Policy Conference, held last month in Phoenix, Lott told the audience, "If I wanted to do something (about mass shootings), it would be to get rid of gun-free zones."
Despite the growing interest in concealed carry, such places only disarm likely victims. Criminals and crazy persons ignore such designations, and most mass shootings in this century have occurred in such areas.
In response to such tragedies, Lott observed, anti-gunners have almost reflexively pushed for so-called "universal background checks."
"The irony," he said, "is that there's not one mass public shooting in this century that would have been stopped by having that in effect."
---
About Dave Workman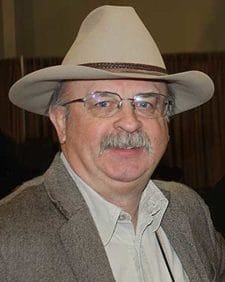 Dave Workman is a senior editor at TheGunMag.com and Liberty Park Press, author of multiple books on the Right to Keep & Bear Arms and formerly an NRA-certified firearms instructor.