U.S.A. –-(Ammoland.com)- Almost on schedule, the annual FBI Uniform Crime Report has punctured a major contention by gun control advocates that the United States is in the midst of a "gun violence epidemic" by reporting the estimated number of homicides involving firearms in 2018, which dropped slightly from the number killed in 2017.
Last year, according to the FBI, there were 14,123 homicides, of which 10,265 involved firearms. In 2017, there were 15,129 total slayings, and firearms were involved in 10,982 of those murders.
But what about the claims that 30,000 to 36,000 people die annually from so-called "gun violence?" Like it or not, roughly 60 percent of those deaths are suicides, not the result of criminal acts as some gun control proponents would have the public believe.
In an Op-Ed published last month in USA Today, Dr. David J. Skorton, president and CEO of the Association of American Medical Colleges, wrote, "The horror of mass shootings commands the headlines, but fewer Americans know that suicides accounted for a staggering 60% of gun-related deaths in 2017." The pattern doesn't change much from year to year.
Yet the Giffords Law Center, an arm of the Giffords gun control lobbying group, says on its website, "36,000 Americans are killed by guns each year—an average of 100 per day." One has to look to a chart below to learn that 61% are suicides and 35% are homicides, with 1.4% being law enforcement shootings, another 487 are "unintentional shootings" and 295 are "undetermined."
No mention is made of justifiable self-defense shootings by armed private citizens. Last year, according to the FBI report, there were 298 self-defense fatal shootings. That's down from 314 self-defense slayings reported in 2017.
Why doesn't Giffords recognize justifiable self-defense in its data? The FBI includes those numbers in every annual report.
The Las Vegas Sun recently published some quotes from leading anti-gunners perpetuating the "gun violence" meme:
Colorado Sen. Michael Bennet had this observation: "There are many steps we need to take to address the gun violence epidemic that continues to plague communities across the country."
New Jersey Sen. Cory Booker: "Tackling the epidemic of gun violence is a personal fight for me, and I'm proud to have put forward the most sweeping gun violence prevention plan in history."
Julian Castro, former secretary of Housing and Urban Development: "If I'm elected president, I'll act on day one to end the epidemic of gun violence in our country."
After looking at the data, Alan Gottlieb, chairman of the Citizens Committee for the Right to Keep and Bear Arms, issued a statement that summed up the rhetoric thusly: "What 'gun violence' epidemic are you talking about?"
Then he said this: "In order to create the impression that this country is awash in violent crime, gun grabbers routinely combine the number of homicides and suicides, plus accidental deaths and call them all acts of so-called 'gun violence.' It is deliberately misleading and downright dishonest. Why are Democrats and the gun prohibition lobby lying about this?"
Gottlieb has is in a strong position to make such a statement. Over the past five years, he has championed a suicide prevention effort in Washington State with a project called Forefront at the University of Washington. He has testified before the Legislature, co-chaired a subcommittee, worked with suicide prevention experts and for the past couple of years has made sure there is a panel discussion on suicide prevention as part of the agenda at the annual Gun Rights Policy Conference.
By some estimates, there are more than 300 million privately owned firearms in the U.S. and that might be conservative. A tiny fraction of those guns are involved in homicides in any given year.
Here's another interesting statistic from the FBI report: In 2018, of all the gun-related homicides, only 297 are known to have involved rifles of any kind. On average, looking back over several years' worth of data, anywhere from 2% to 4% of all homicides involve rifles of any kind, not just so-called "assault weapons." Using that as a base, one can estimate that the same ratio could apply to the 3,130 gun-related slayings in which the type of firearm was listed as "unknown" in the FBI report.
So, why are anti-gunners and politicians such as Booker, Bennet, Castro and others now running for president so eager to ban, an even confiscate, semi-auto modern sporting rifles? Handguns are far more prevalent in criminal homicides, according to the FBI data.
The Uniform Crime Report is loaded with useful data, and its annual release in late September could not have come at a more opportune time this year. With the White House under increasing pressure from the Left to "do something" about so-called "gun violence" in the wake of high-profile shootings in California, Texas and Ohio, having facts at hand can temper a discussion that is usually charged with emotion.
---
About Dave Workman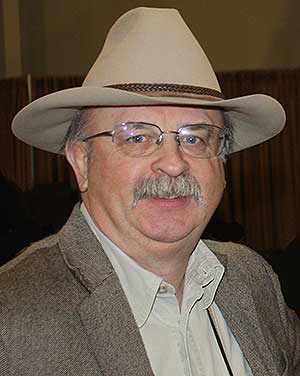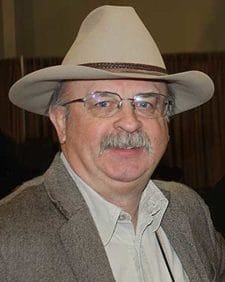 Dave Workman is a senior editor at TheGunMag.com and Liberty Park Press, author of multiple books on the Right to Keep & Bear Arms and formerly an NRA-certified firearms instructor.