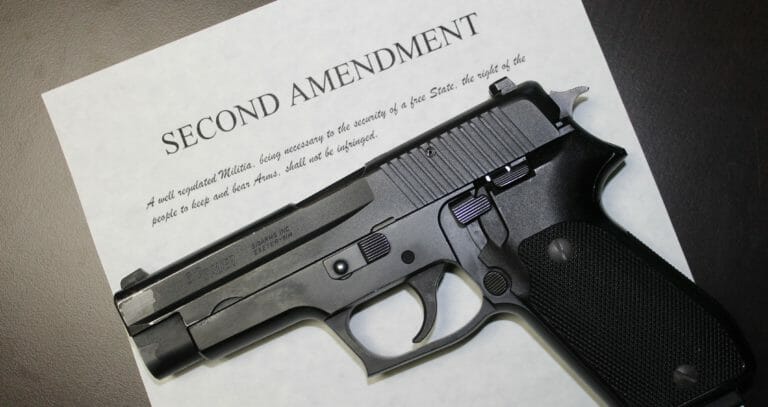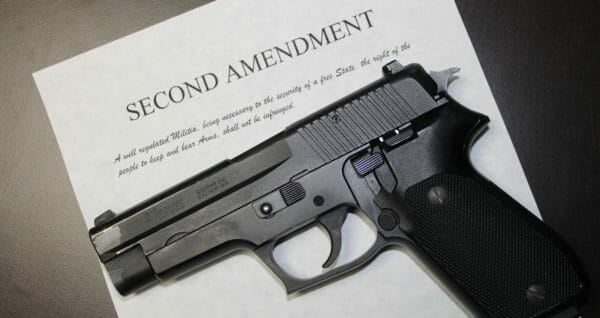 U.S.A. –-(Ammoland.com)- The chairman of the Citizens Committee for the Right to Keep and Bear Arms came out swinging against Capitol Hill Democrats, alleging there is a "hidden agenda" behind the long-running effort to impeach President Donald Trump, and it is to derail efforts to confirm pro-Second Amendment judges to the federal courts.
"It is clear to us that Capitol Hill anti-gunners are doing everything in their power to prevent confirmation of conservative judges who will adhere to the Constitution," said CCRKBA Chairman Alan Gottlieb. "By burdening the Senate with this nonsense, Democrats believe they can prevent confirmation of pro-Second Amendment judicial nominees during the final year of President Donald Trump's first term."
In a prepared statement Friday, the veteran gun rights advocate noted, "The same people pushing impeachment have been staunch allies of the gun prohibition lobby."
Almost from the moment Trump took the oath of office in January 2017, Democrats have been talking about impeachment. Unable to accept the results of the 2016 election, which pundits had literally declared a shoo-in victory for Hillary Rodham Clinton, the far left has been dogging Trump, attempting all sorts of distractions relating to immigration, trade negotiations, terrorism, building "The Wall" and gun control.
The effort to prevent Judge Brett Kavanaugh from ascending to the U.S. Supreme Court was considered by many an illustration of how far anti-gunners would go to keep a conservative off the high court bench.
On July 5, 2018, Everytown for Gun Safety, the Michael Bloomberg-backed gun prohibition lobbying group, sent an e-mail blast decrying the president's opportunity to fill the Supreme Court vacancy, asserting another conservative justice "could spell trouble for the gun violence prevention movement."
PBS reported recently, "A federal judiciary that is becoming increasingly conservative under President Donald Trump and the Republican-controlled U.S. Senate has gun control advocates on edge. They worry that federal courts, especially if Trump wins a second term next year and Republicans hold the Senate, will take such an expansive view of Second Amendment rights that they might overturn strict gun control laws enacted in Democratic-leaning states."
Since taking office, the president's nominees have filled more than 150 federal court vacancies and two slots on the Supreme Court. As noted by Adam Winkler at the University of California, Los Angeles School of Law in an interview with PBS, "Those judges are likely to be hostile to gun-control measures. So I think the courts overall have made a shift to the right on guns. We'll just have to see how that plays out."
But anti-gun Democrats in the House and in the Senate don't want this to play out any more than it has, Gottlieb is suggesting.
"Anti-gunners have been horrified since Day One of Donald Trump's presidency," Gottlieb contends, "that he was actually determined to rein in the activist federal court system by nominating judges who understand there are ten amendments in the Bill of Rights, and that the Second Amendment really means what it says."
Just how far Capitol Hill anti-gunners will go was best illustrated earlier this year when Sen. Sheldon Whitehouse (D-R.I.) authored a rather threatening brief to the Supreme Court regarding a New York gun law challenge scheduled to be heard next month. Whitehouse was joined by Democratic Sens. Mazie Hirono (Hawaii), Richard Blumenthal (Conn.) Richard J. Durbin (Ill.) and Kirsten Gillibrand (N.Y.) on this amicus in the case of New York State Rifle and Pistol Association v. City of New York.
That's the case challenging a restrictive gun law that was so egregious the city actually scrambled to change the regulation in an attempt to moot the case. Under that law, licensed handgun owners in the city could not travel with their sidearms outside the city limits for any reason. They couldn't go to a training course, on a hunting trip, to compete in an event or on vacation for personal protection.
As noted by a report on PBS News Hour, anti-gunners have not been successful in their efforts.
"The House impeachment inquiry has brought most legislative work in Congress to a halt, except for one issue — judicial nominations," PBS reported recently. "Despite the turmoil surrounding the impeachment process, Senate Republicans have continued making steady progress filling the federal bench, bolstering President Donald Trump's record on what is regarded as a key issue for Republican voters, and one that could play a significant role in the upcoming presidential election."
Gottlieb said as much in his statement.
"The president has been filling court vacancies with solid, intelligent jurists who understand the difference between regulated privileges and constitutionally-enumerated, fundamental rights," the CCRKBA chair observed. "Capitol Hill anti-gunners and their gun prohibitionist friends can't stand it, and they're using the impeachment crusade as a smoke screen to distract the Senate from doing its duty."
The job of bringing balance to the federal courts is not yet finished, according to Gottlieb. He maintains contact with the White House, and is confident that the president's effort to balance the court will continue.
As he said in the Friday statement, "This isn't about impeaching the president. This is about impeaching our Second Amendment rights. I guarantee that American gun owners are going to remember this in 2020."
---
About Dave Workman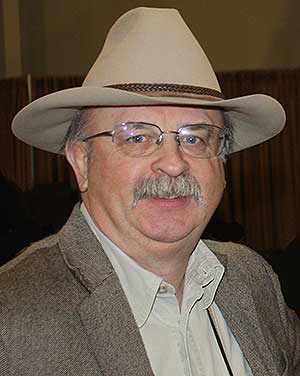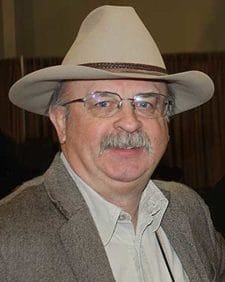 Dave Workman is a senior editor at TheGunMag.com and Liberty Park Press, author of multiple books on the Right to Keep & Bear Arms and formerly an NRA-certified firearms instructor.